My trip to San Diego, California was awesome! I will blog more about that later, still trying to gather the pictures. Right now, I want to talk about something else: the rules behind finding something that isn't yours. Does it then become yours? Or do you return it to the original – not necessarily rightful – owner? I don't know the answer to this question. But I do know what I'm going to do with this piece of beauty I found. Continue to find out what exactly I am talking about.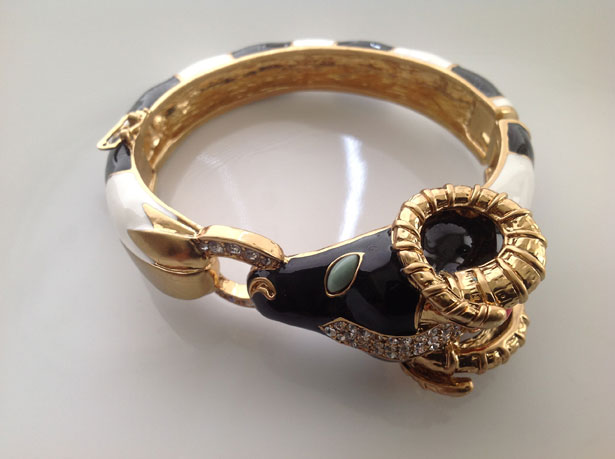 This bracelet. I found it in my bag. No, really, I did.  It used to belong to Uzo. I don't know at what point she put it in my bag, but I know that when I came back to my hotel room on Friday night after the traditional wedding, I found Uzo's bracelet in my bag. So I got down on my knees and I thanked the good Lord for His provision for me.
You see, a day before it ended up in my bag, I admired it on Uzo's arm. But I didn't even pray for it or secretly wish that she forgets it in my bag, but as the good Lord would have it, I apparently deserved to have it anyway. I told her and Funmie later that I had something that belongs to one of them, but until they read this post, they will not know what I have or who it belongs to.
My dear, gorgeous Uzo, thank you for the gift! Your reward is in heaven.