For as far back as I can remember, I have always known that the Nigerian presidential villa is called Aso Rock. Problem is, I have never known anything else about it. What does it look like? What color is it? How big is it? What street is it on? Mba. Nothing. As far as the inside is concerned, I was sure that I'd have an easier time laying an egg. At a point, I started thinking it may not even exist sef.
But what did I find online today on Uber Naija? A picture of the president sitting in his office – pretending to be doing work, when we all know that he's just eating and sleeping – in Aso Rock! I fainted six times. On my way to the seventh faint, my God vindicated me, and He reminded me that seven is the number of perfection – Hey, that's what they always say in RCCG churches.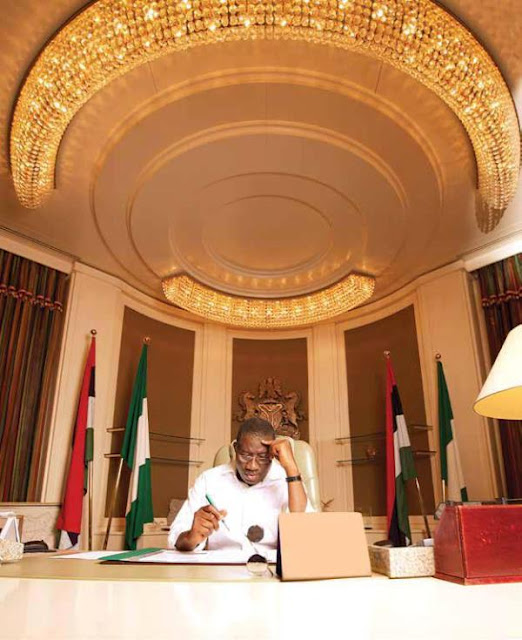 I wonder what he's looking at. Must be desktop calendar — trying to check how many more days he has to chop all of Nigeria's money — and possibly pay a tutor for his wife's English.