Nigeria is one country where you never want to ask the question, "Can things get any worse?" Because they always can. And from the looks of things, they always will too. Nigerians woke up to 2012 to find that their fuel subsidy was gone and gas prices had doubled. This, in turn, has affected everything we can possibly think of. Even those of us that are outside Nigeria are affected, too.
The government is doing a mighty fine job at taking away more of people' money and lives, but nothing has been done to relieve people of their pain.  Good thing we have a government.  Even in this terrible crisis, Nigerians have found humor – as always. I sometimes wonder if our it-is-well and let-us-laugh-it-off attitude is what grants our incompetent leaders the boldness to try us in the way they do.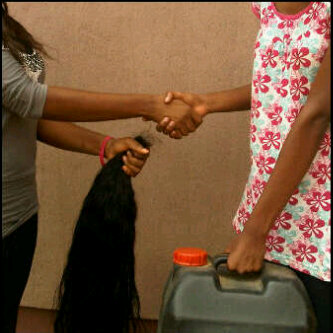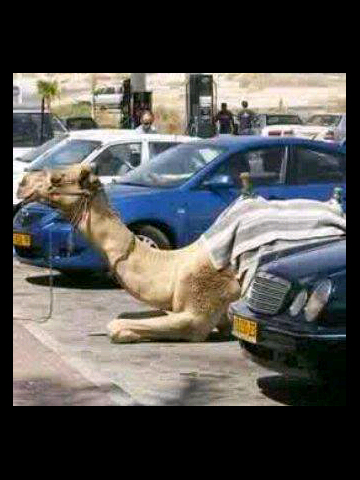 Pictures like the ones above have been circulating the internet, and believe me, I laughed. The second one is my favorite one. I couldn't find the rest. I laughed my head off when I saw it because I tried to imagine driving into a parking lot and finding a camel sitting in one of the spots. But I digress.
As if the removal of the subsidy wasn't bad enough, Jonathan decided yesterday to shut down Blackberry services today. I hear the order has been reversed. I don't know who his advisers are. I don't know what propels him to do the things he does: ignorance or  refusal to acknowledge that this is 2012 or lack of regards for the Nigerian people?  How can a mobile network service be shut down in a country that prides itself to be democratic? And what happens to the iPhone and Android users?
Besides, the suspense of Blackberry in Nigeria will not stop Nigerians from getting their information across, even if that is the only phone Nigerians use. Jonathan may have forgotten that Nigerians have been skyping and sending messages via calabashes long before the Oyibo people invented the internet or the Blackberry. (Don't tell anyone, but if we had patented and trademarked our communication via calabash technology, Skype and the likes would never have been born). So all we have to do is go back to our good ol' days of visiting Dibia Azu Ndu.
Speaking of the Dibia, why has no one visited or pinged their Dibia/Babalawo to prepare something for these government men and women? Now these are the people that should receive supernatural visitations from the land beyond the living (not your ex boyfriend and his new wife). Unless, of course, these men have ode eshi'd (fortified) themselves again visitations.  But juju pass juju nah!
On the plus side, there are a number of Nigerians who are right now protesting against the fuel subsidy in Nigeria. I can't be there physically, but I can spread the word. If you're in Nigeria, however, and in the State/City where one of these protests are being held, you should go and speak up for your country – unless, of course, you have no problem with the new gas prices. There are also talks about protesting in front of the Nigerian Embassy here in Washington, D.C. Details are still being worked out, but come back for details. Also, you can follow me on twitter for faster updates.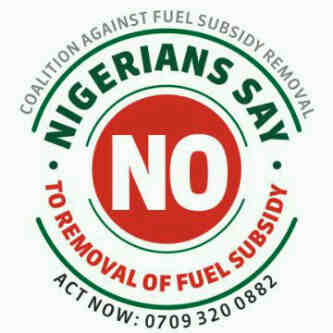 You can call the number in the picture above for information about protesting in Nigeria.
We should not have to live like illegal residents in our own land. We own Nigeria and all that is in it – including but limited to Goodluck