Blogs and what not have been exploding over the past days over Lady Gaga's weight gain. People have been analyzing her body left, right, and center, and trying to figure where, how, when, and why she put on weight. By her own admission, she's gained about 25 pounds, thanks to her father's Italian restaurant.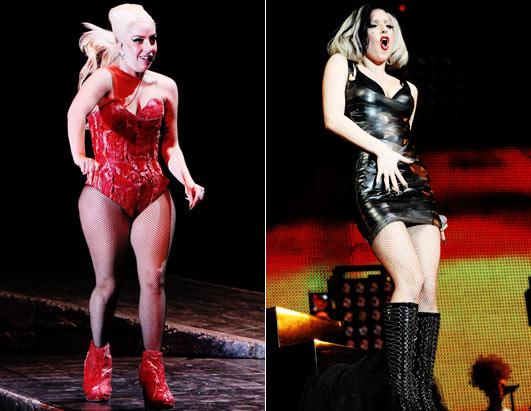 On the right is what Lady Gaga used to look like, and on the left is what pictures say she looks like now. I say pictures because I don't think that's what she really looks like. In response to everyone who has been calling her fat and what not, Lady Gaga has launched a Body Revolution page on her social networking site, Born This Way.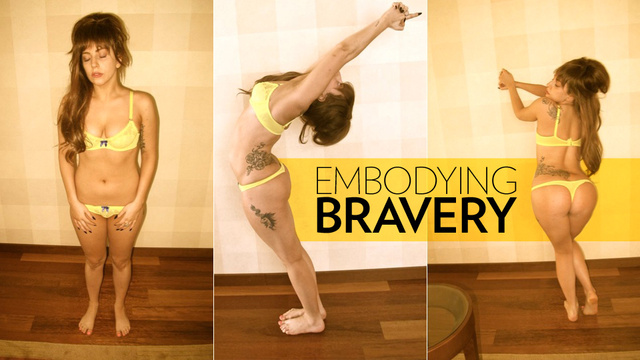 And in true gaga style, she has also included half-naked pictures of herself. But this time, they are captioned, "Bulimia and anorexia since I was 15."  Quite personal, no?  As you can see, these pictures look nothing like the one posted above. She is also encouraging her fans to post pictures of themselves.  Only a few hours after the site was up, fans started uploading pictures and stories of themselves. I wonder what it feels like to have such an effect on people, most of whom you don't even know.
Well, I don't know what all the fuss is about. If it had not been pointed out, I would not have known that she gained weight. And even now that I know – by her own admission – she still looks great to me.
There is a reason why people go gaga for this Lady.
P.S. If you're interested, you may check out her Body Revolution page on Little Monsters. You'll have to sign in first.
[Source - FashionIndie] [Source - Jezebel]