Every time we hear that one young woman has gotten pregnant again – out of wedlock and/or without a daddy in the picture, we are quick to assume that no form of birth control was used, that recklessness was the order of the day. Believe it or not, pulling out is actually considered a form of birth control. Sure, it may not work all the time most times, still it can be used. At your own risk.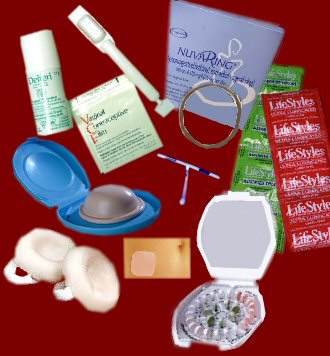 Anyway apparently, 45% of women in the U.S. over estimate the effectiveness of pills and condoms, which explains why about half of all U.S. pregnancies are unplanned. Half?! I bring this up because I have noticed that among my Nigerian women, we generally do not like any form of birth control. We have our own beliefs:
1.  Birth control is unnatural.
2.  Birth control is a sin; it's not in the bible.
3.  Birth control will make you barren or less fertile.
4.  If God doesn't want you to have kids, He won't let you get pregnant.
The thing with these beliefs is that they will definitely give you your desired result — as long as you are not sexually active in anyway. And women ought to understand that if sex is being had and shit hits the fan – whatever that may mean to you – the woman is the one in trouble. She's the one who will get pregnant. She's the one who will carry the baby – or not.
I remember the marriage counselors in my church – I think that's what they call themselves.  On this particular Sunday, one of the counselors was on the pulpit telling the congregation about marriage (of course), and she mentioned how it was a sin to use birth control. Say what?!
Babies are expensive. And unfortunately, they get more expensive with time. But say you have plenty of money, plenty of time, and plenty of love, then please, do go ahead and sex away. The Lord will be your strength. But for everyone else who is interested, according to this article, women are advised to use IUDs (copper or hormone) and implants as their first line of defense. Meaning, consider these before you use pills and/or condoms.
Happy sexing.
P.S. If U.S. – a country where 12 year olds are handed condoms in school – can report half of their pregnancies as being unplanned, then what about Nigeria where the biggest sexers are still in denial of the reality of sex?
P.P.S. OMG! Was I unplanned? Oh, wait. I wasn't conceived in Nigeria. *Scare averted* Carry on then.
[source]