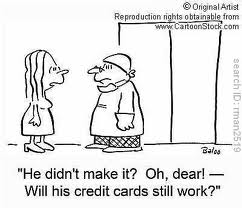 This is one of those things we grew up being told, but no one has ever given a valid reason why they think or believe that Igbo girls are gold diggers. I'm not a fan of just lumping everyone into a group, but for the purpose of this post, I will do just that. As an Igbo girl, I'm all kinds of curious.
I've never asked any boyfriend of mine for money. I don't particularly think it's the worst thing a girl can do, but I just haven't done it. I have never felt the need to because (1) I could have provided whatever it was for myself, (2) My mommy would have provided it, and (3) The boyfriend usually spends out of his own will anyway.
But I have had many, many people assume that I am a gold digger, and it's been for one primary reason: I'm Igbo. These people that say these things, they believe that Igbo people just love money (more than everyone else, I assume), and the Igbo girl will only date men who have a certain kind of money. In my head, I think that everyone loves money. Who doesn't want to have money and have it abundantly? Money is comfort. Money can make or break things. Money is the reason why most of us wake up in the morning and go wherever to do a job that we may or may not like. It's because of the money.
So when a person says that Igbo girls are gold diggers and that they only go for the rich man, I want to really understand where that comes from. The irony of it is that the people talking are usually the ones hung up on money. They're usually the ones who assess a man based on what he drives, where he lives, and what he wears.
Someone once gave me the reason why Igbo girls are gold diggers: It's because their father spent a lot of money on them, because they grew up in a household where their father paid all the bills, and because they are used to seeing their mother just relax and spend their father's money. Also, every Igbo man apparently owns a Mercedes Benz — and that's why Igbo girls want a rich man — especially one who drives a Benz.
My father spent what he had to spend on me. While my father did own a Mercedes Benz, it was because he worked hard and could afford it. I grow up in a household with two working parents. Both were – still are – medical doctors. Dad owned his clinic, and mom worked for the State. We were okay. I'd place us at upper middle class.
I used to have a lot of guys willingly buy me things that I never, ever asked for. Most times, I collected them. It'd have been rude not to. Ha! Because these guys bought these things, people always assumed that the guys had money. But I knew better. Most times, they bought these things because I did not ask for them, and because they were trying to win me over. For example, an ex bought me a laptop after I broke up, and this was many years ago when owning a laptop was only for the gbo gbo bigs girls.
When you meet a girl who is accustomed to a certain standard of living – and I am not talking about myself here. I'm talking about a girl who comes from a wealthy family – and she refuses to go below that standard with/for any man, I don't think that makes her a gold digger. She just wants what she's always had (and possibly still has). She has a right to decide who she wants to be with and for what reasons.
I really don't care much if someone says I'm a gold digger because I'm Igbo. It only becomes annoying when you consider the amount of money the goldee is making. Forget annoying. It's downright insulting. As my mommy taught me, if you must eat a frog, eat a very fat one. So if I must gold-dig, especially based on my tribe, then I should be going for Oprah. I don't care if she's female. I only see green. I'm Igbo after all.
P.S. And while we are on the subject of Igbo girls, I would like to point out that we are not all Chichi.