I have been in hibernation and have not written here for almost five months, but as much as I tried to, I could not ignore Busola Dakolo's story. I actually tried to ignore it, not because I thought it was insignificant, but because I was just too angry and too exhausted and too frustrated that stories like this one continue to come out of Nigeria AND Nigerians continue to react the same way. Also, this is not the first time a woman has spoken against Biodun Fatoyinbo. Who remembers Ese Walter from five years ago?
For those who have no idea what is going on, here's a brief summary: Busola Dakolo is a celebrity photographer based in Nigeria and married to one of my personal favorite people, Timi Dakolo, an award-winning singer. Yesterday, YNaija released an interview where Chude Jideonwo sat with Busola Dakolo and she told him about how COZA pastor, Biodun Fatoyinbo raped her twice when she was a teenager – 16 or 17, I don't remember. The entire interview is almost two hours long, and I watched the entire thing and read comments in several places before forming my opinions. I should not have read comments.
First of all, nobody, except Busola Dakolo, Biodun Fatoyinbo, and God can give all the details of that day. We know that for sure. Therefore, I do not understand the comments of people who are asking that Busola Dakolo provides proof of the rape. What kind of proof do you want? Should she have recorded the rape? Or should she have asked him to kindly confess while she recorded a voice note for your satisfaction? What is it that you are looking for exactly?
And then, there are the people – men and women – asking why she waited till now to come out with her story? And some butter brain people are even saying that she's only coming out now because her husband is broke. Apparently, a quick way to make money is to allege rape, have your name and your family's name dragged through the mud, and then, BOOM! You get the money.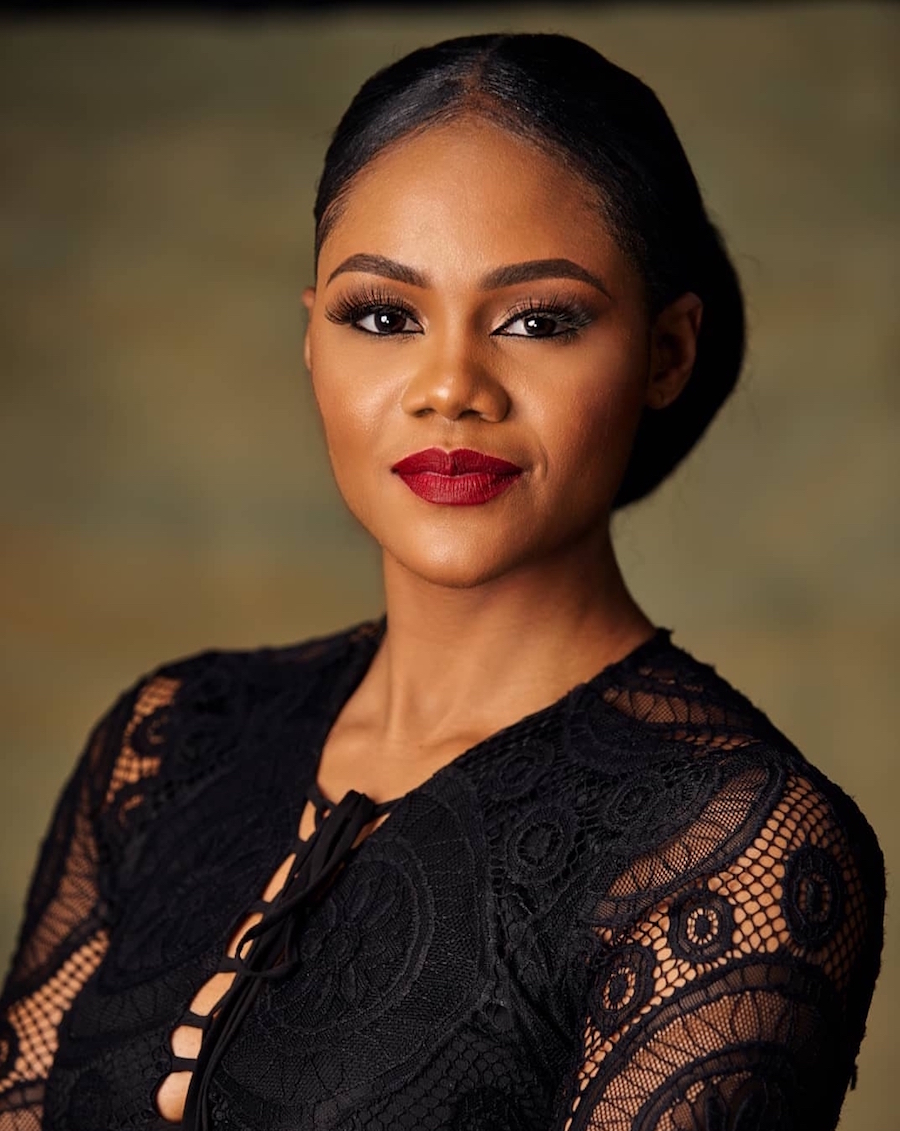 But to answer those who are asking why she waited so long to come out with her story, I have a corresponding story for you. When I was about 11 or 12 or 13, I was home alone (or maybe the house help was home too, but somewhere in the back, I don't remember). There was a knock on the gate and I opened it because the person on the other side was an "Uncle." He was my father's friend; he was from our town, and he was familiar to me. I knew him.
He came in and I welcomed him. He sat on the dark red velvet chair in the living room. I remember the exact chair. It was the first one on the left. He asked for my parents and I told him they were not home. He asked if I wasn't going to give him a drink. I apologized and went and got him a drink. It was either a Gulder or a Star, I don't remember. He sat there only about a couple of minutes and said he was leaving. He did not touch the drink.
I walked him back out to the gate, but before he left, he stood behind me and fondled my breast. At first, his hands were on my shoulders, but then, they quickly made their way to my breasts. I wiggled out immediately, confused. He let me be. He said he was leaving, and that I should NOT tell my parents that he came over. That was about twenty years ago, and I still have not told my parents that "Uncle" came to visit while they were gone. I definitely have not told them what transpired that day.
What happened after that, however, was complete disdain for and disrespect of him. I did not want to hear his name or anything about him. While in America, my mom and he spoke on the phone a few times, and she always told me, "Uncle XX said hello," and I told her I did not like him, but I never told her why. She asked, but I just could not repeat that story. As a child, I did not tell my parents because I feared that my father would get angry and would kill him and then end up in jail. I did not want my father in jail.
At the time this happened, I was just confused. But now that I'm older, I've been able to do a look-back analysis on that event, and I realize now that he never came to see my parents. He came to see me, and he came to do what he did — and possibly more. Perhaps, there was something about me that day that made him decide not to go all the way and not to try another day. I know for sure that he came for me because anyone who knew my parents knew that they would not be home during the day on a weekday. Both my parents are medical doctors, and both of them were always at work; my father even worked in a different town in his clinic, so he was only home during the weekend. Everyone knew that. And by the way, I did not even have breasts — which makes this whole thing even sicker. I was a late bloomer. There was nothing to be fondled. This type of person would probably touch a toddler too. Sick.
I was not raped, and he was not a pastor, but I still have not had the courage to speak about this to my parents or anyone else, so I cannot imagine how Busola Dakolo and other victims feel, especially considering the country we come from. Nigerians do not encourage women to speak up about rape. Instead of worrying about the victim, Nigerians worry instead about the abuser, and about the family name, and of course, "What will people say?"
People have been asking questions like "Why didn't you fight back?" and "Why are you just talking about it now?" and "How could you be raped twice by the same man?" and "Why did you open the door for him?" and "Did he push you with his left hand or his right hand?" and "Since it was a big house, why didn't you have a maid to open the door?" Some people find the whole thing funny, and some are praising the rapist as a bad boy, a sharp guy. If I had God's powers for a minute, I would make them experience rape. That way, they can answer all the questions and do all the things Busola Dakolo and other victims did not do.
I usually try to stay neutral because I never know everything. But on this issue, I will not refer to Busola Dakolo's story as "alleged," nor will I refer to Biodun Fatoyinbo as a man of God. He is a rapist, and if one day, it turns out that I am wrong, I will eat my words, apologize, and redact my post. Until then, I stand with Busola Dakolo, and Biodun Fatoyinbo is a rapist.
Unfortunately, sometimes, women are women's biggest problems. Since Busola Dakolo's story came out, many women on social media have come out and told their stories too. A lot of them are bitter because they told their parents, especially their mothers, and their mothers did not believe them, and their mothers sent them right back into the hands of their abusers. Dear parents, please pay attention. Watch out for the signs. If your child suddenly dislikes someone he/she used to like before, please ask questions. If your child says someone is touching him/her inappropriately, believe her (or him). And keep your child away from the abuser.
It is the fear of offense that makes people drink poison. You waste so much time trying not to offend the abuser and trying not to give people something to talk about, but the real person you should be protecting is suffering. Parents are God's vessels to bring children into the world. When you are blessed to bring one into the world, make sure you do your due diligence as a parent. Fight for your child. Protect your child. Go to war for your child.
Oh, and although this should go unsaid, some people clearly do not know that pastors are human beings. They are fallible. And they fail. They are created by God, but that doesn't mean they are of God. Stop taking your problems to the pastor and expecting him to fix them or take them to the Lord on your behalf. He/she is not God. And if you were half the Christian that you claim to be, then you would know that Jesus is the only one you should be speaking to. He died on the cross so that your sins would be forgiven and you would have access to the father.
Unfortunately, I don't think Biodun Fatoyinbo will pay for his actions because Nigeria is not ready to hold rapists accountable. We are much more concerned about gay people and how they should just stop being gay. Meanwhile, old ass men are sleeping with little girls in the name of culture and religion. Until we learn that women are human beings, equal to men, and not to be acquired as property or treated like animals, Nigeria will not change. Until Nigerian men learn that women enjoy sex and that sex with a woman should be consensual, not something to be forcefully taken or demanded, and not something that anyone is entitled to, Nigeria will not change. Until men understand that a woman's body belongs to her and her alone, Nigeria will not change. Until a rapist gets treated like a rapist, Nigeria will not change. Until pastors stop being gods, Nigeria will not change.
To parents: learn to listen to your child and not just hear. Have a vision concerning your child, not just eyes. Get to know your child, so that when he/she does something unusual, you'll catch it. Ask your child open-ended questions about his/her day and life. Learn to do your part, and stop leaving everything to God.
To Busola Dakolo: Thank you for telling us your story. I know it could not have been easy. You are a brave woman. You are a remarkable woman. Thank you for being a voice for the voiceless and for giving other women the strength to also tell their stories. I stand solidly with you. I'm happy that you have found your way back to God and are nurturing your personal relationship with Him. It may not feel like it right now, but girl, you are a hero. You are a force to be reckoned with. You were assigned this mountain to show others that it can be moved.
So, in conclusion (in case you still have not figured it out), Busola Dakolo did not speak up until now because she did not have the strength to speak up until now.