I notice that recently, there has been a lot of hot new photos from our Nigerian celebrities. I make it a point to say 'Nigerian' because I know that not all my readers are Nigerian, so they may not recognize some of the names in this post. These hot new photos are usually of them in different clothes and poses, for no apparent reason. Well, they are called 'promo' photos, but I and the rest of the word just don't know what they're supposed to be promoting. I am  not a(n) pop culture/gossip/entertainment blogger, so I may not be in the loop for what's trendy in the celebrity world. Still, I notice these things, and I keep having a conversation about them in my head, so I figured, why not just blog it?
Some of these pictures are very strange and unflattering, and not to mention, confusing, too. I'd never know just by looking at it what the pictures are for. But then, maybe that's what they were going for. I have to mention, though, that some of the pictures are very nice. I get a lot of these hot new photos via e-mail, but I don't blog them because they are not my blogging cup of tea.
The celebrity that comes to mind most right now is Halima Abubakar, but believe me, there are so many other options, too. Don't let me get started on Uche Obodo or those Aneke Twins.  Back to Halima, she's not totally famous, so if you don't know her, you can google her name. I like her. She won't make or break a movie for me, but she does love to release hot new [promo] photos. Her pictures are usually comical, and she does not intend for them to be. Take a look at the picture below for example.
And to think, this isn't even the worst of it (but I won't bore you with more pictures). Halima is a petite woman, and this picture makes her look like they cut her head off and put it on the body of a child who was playing dress up with her mommy's clothes. Either that or Halima was stooping on a toilet, about to take a dump – with her aseoke and all – when someone burst the door open and took a surprise picture of her.
Halima, you need to fire your photographer. And your stylist, too.
This trend reminds me of some other celebrity trends:
1.  When actors started singing: Remember that time? I think they got banned for whatever reason – which by itself is even stupid. How can you ban an actor from acting? – so everyone just started singing. Hi Genevieve! She's not the only one who started singing, but I respect her for having the wisdom to quit. Some other people, however – hi Omotola! – have refused to stop this rough play. She insists that she's in the music business and continues to refer to us (the people who insist that she isn't) as haters. Well, that's not fair. Why does she get to sing badly and we don't get to call her out on it? Omotola, you're beautiful. Please stop.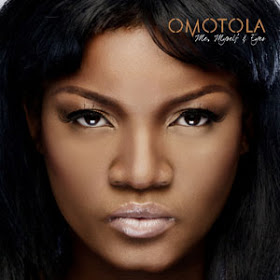 2.  When actors started speaking funeh: I mean, when they started changing their accents to sound less Nigerian. I don't know how to spell funeh, as it isn't a real word. I think it was derived from phonetics. Anyway, something mysterious happened, and our Nigerian celebrities somehow started speaking in strange accents. Ramsey Nouah. I think that was when he started irritating me. His accent – which used to be purely Nigerian before – became a mix of American, British, Nigerian, and South African. It was nostalgic. But it's even funnier when people who already have a thick tribal accent attempt to make it less Nigerian. Hi Tonto!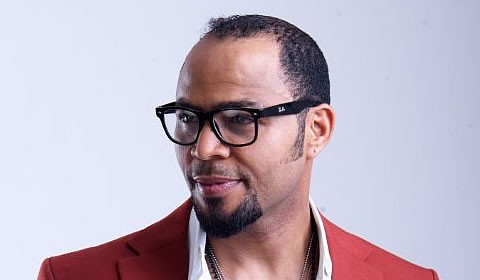 3.  When celebrities started releasing yearly calendars: I actually blogged about this one. I don't know who started it, but I know that Chika Ike was wildly famous for it. There was also the calendar pictures of the late Goldie Harvey; those pictures could give anyone nightmares. I still wonder who bought these calendars and where did they hang them? I guess if it's a celebrity you really love, then why not? I currently have a calendar of the Obamas hanging in my kitchen, above the sink.
Any other celebrity trends you know of?