Sweet Potatoes, I'm here to introduce you to a new documentary that you should watch. Last week's episode of Verastic Life was very chatty because I was talking about minimalism for so long. This documentary is what inspired that episode. In fact, I'll embed the video at the end of this post.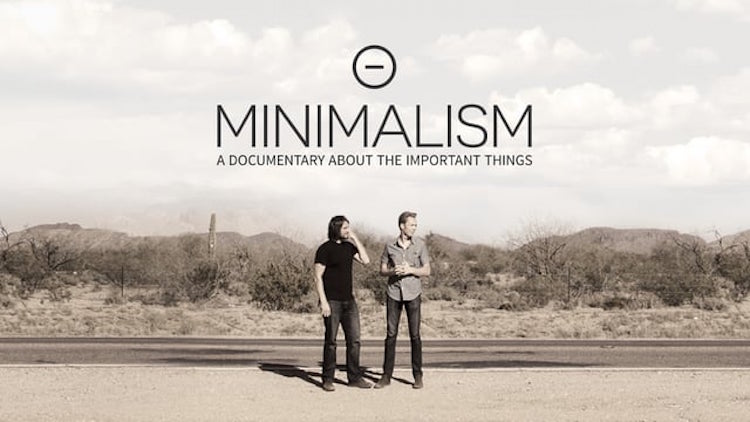 I've known about minimalism for a long time, and everyone probably knows some version of it and possibly even lives some version of it. Every time you choose to go smaller, you're probably being a little like a minimalist and not acquiring too much.
If you watch HGTV, you'd know that tiny houses are all the rage right now. People are downsizing from regular homes to tiny little homes that are about 400 square feet, sometimes smaller. I'll be honest with you: that will never be me. I like space. I don't dream of living in a castle, but I like space in my house. Even in our apartment right now, I'm weary of buying anything that will take more space because I just don't like clutter, and I don't like tight spaces. But if you are about that tiny house life, then go for it.
In this documentary, you learn about how we have too much of everything, and how we don't need all the things we have. A quick one, especially for women, is clothes. Do we really need all the clothes we have? When was the last time you wore all the clothes in your closet? For me, when I had a 9-5 job that I had to leave the house for, I dressed up every day. But even at that, I never wore everything at anything. Now that I work from home, most times I'm in a black T-shirt and pants/shorts. And I have a lot of black t-shirts.
I'm not suggesting that you (we) burn everything, but watching this documentary just makes you think about the stuff we continue to acquire. I remember watching this other documentary about rich Chinese kids in Canada, and one of the girls said she needed to get a new apartment because the one she had was now too small to contain all her clothes. Also, she did not believe in rerocking because people would know and complain. Who are these people?
And if you're interested, here's the episode of Verastic Life where I was talking about minimalism. Igwe, too, got into the action. He got rid of so many clothes. To be completely transparent, I haven't gotten rid of anything since I watched the video. But that's because (1) I just got back from Nigeria where I got rid of a lot of stuff, and (2) I'm not ready to part with more stuff.
Watch the documentary.