Black-ish is a new comedy series on abc. I first found out about it long before it came on. The show stars a Black family with four children. The parents are played by Tracee Ellis Ross and Anthony Anderson. It's a 30 minute comedy that airs every Wednesday at 9:30 PM EST.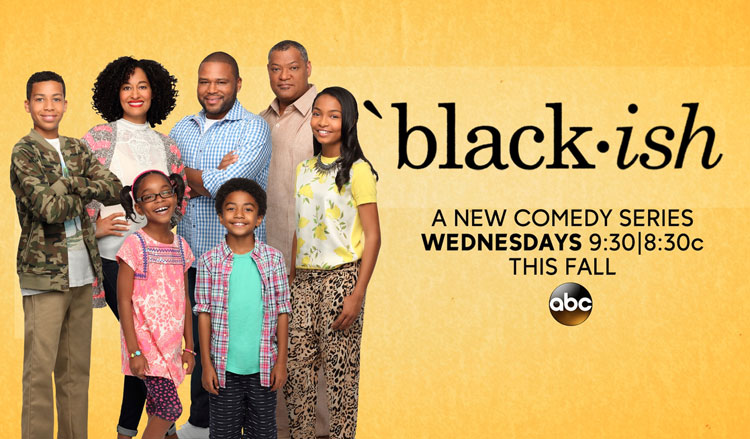 Black-ish is about a couple struggling to raise their Black children as —- yes, Black children. They live in the suburbs, are upper middle class, and just don't have the same Black culture/lifestyle that they had growing up. Their children aren't necessarily acting White – whatever that might mean these days – but they aren't Black enough either. For example, their oldest son Andre goes by Andy in school, and he'd rather play field hockey than basketball. He also knows nothing about giving the nod to a fellow Black man, and he never realized what a small pool of Black kids his school has.
We (Igwe and I) love this show. We picture ourselves having the same struggles with our children (when we have them), except that in our case, we'll be trying to raise them Nigerian. We'll probably be forcing them to associate with fellow Nigerian kids and also appreciate how to eat correct pounded yam and ogbono soup with their hands. The struggle will be real.
Another thing we love about this show is that while it's a comedy, it touches on serious issues, like identity, culture, marriage, responsibilities in a marriage, etc. I'll say you should definitely see this show. It's only 4 episodes in and you can catch it OnDemand. And if you're interested, follow black-ish on social media: Twitter | Facebook | Instagram