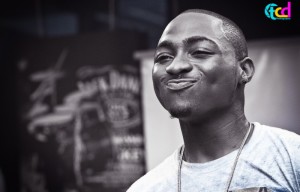 It's almost like every other day that someone attacks Davido on Twitter because of his father's wealth. Sometimes they tweet at him, and other times, they sub him. No matter what he does or accomplishes, there are people who believe that it's only because he's an omo baba olowo (rich man's son).
And you know my our people, they go above and beyond to tell a celebrity what they think of him/her, even if it's not positive. I am all for calling a celebrity out when he/she does something wrong, but I don't really understand the bit of just being evil and vindictive. Having read so many of Davido's tweets and responses to these people who don't care for him because his father is rich, I have thought critically about it and come up with a list of top 10 reasons why they attack him (and his father's wealth):
1.  They're bitter
2.  They're bitter
3.  They're bitter
4.  They're bitter
5.  They're bitter
6.  They're bitter
7.  They're bitter
8.  They're bitter
9.  They're bitter
10.  They're bitter
I don't know about everyone else, but one of my children's many titles will be Omo Baba Olowo (and Omo Mama Olowo). Why not? Why shall I shy? And when our wealth and power advance our children's lives, then we would have fulfilled the purpose for which we toiled so much. Right now, Igwe and I are having to toil and sweat, and what is it all for? It's for us to have a better life, and for our children, children's children, and children's children's children to not have to toil like us. If we had rich parents, we wouldn't have to work so hard. Maybe when we were done with University, we would have had jobs waiting for us. Maybe Verastic would have started working with brands long before now.
I don't know if Davido's father's wealth advanced his son's career in anyway, but if it did, isn't that a good thing? Should his father not be proud that he has made yet another significant difference in his son's life? If you find yourself not liking Davido for having a rich father, the questions you should ask yourself is If you e-mailed me recently and I have not responded, please forgive me. I've been swamped. But I'll get to it, I promise. (1) Why isn't your father rich? (2) What was your father doing while Davido's father was becoming rich, (3) And if your father is already rich, then you should ask yourself: why isn't he more like Davido's father?
The reason why I believe that these people are bitter is because I don't know of a single person who wouldn't want to have more money or at least a father (family) that has more money. Even the already wealthy people wouldn't mind having more wealth.  If you come from a rich home, life doesn't automatically become a walk in the park, but it does make many things easier. For starters, you wouldn't have to worry about food on your plate, a roof over your head, clothes on your back, or your school fees. And when you are an adult, there are big and little things that your family can do to make your life better. Who wouldn't want this?
You have to ask yourself a question (and answer honestly): His father's money aside, is he talented? Yes. Big, fat yet. The boy releases hit after hit, and isn't that what artists and entertainers aim to do? It just feels like people want to wealth-shame him, and I don't understand what that's all about.  And let's not forget that this young man is just that: a young man. He's not even 21 yet.
Unfortunately, neither the Omo Baba Olowo nor the Baba Olowo himself paid me for this post. This is all my opinion. Let's see what tomorrow brings.