While all romantic couples look forward to Valentine's Day, singles don't feel enthusiastic about this annual celebration of love. If you're single, it doesn't mean this day will be ruined by the melancholy about your lost opportunities and failed relationships. Even if you haven't met your prince charming yet, guys behind MeetWife, the dating site that features real Russian brides, believe that you can spend this day in a useful and pleasant way. Here are some ideas for you: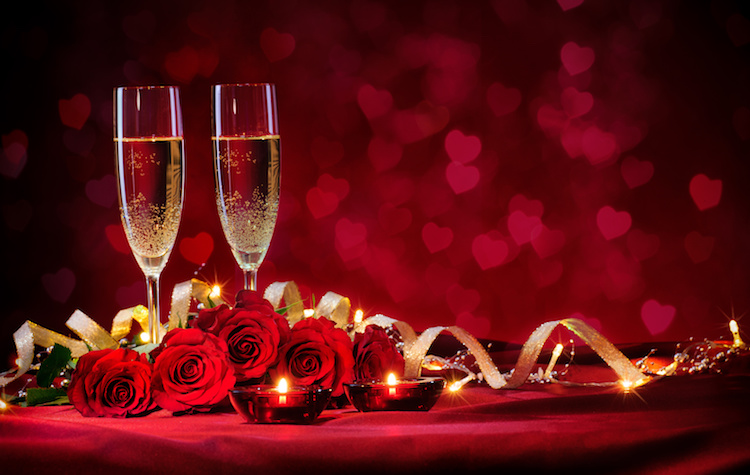 Hang out with your single friend. Invite your single female friend or several of them and throw a girls-only party. Watch movies – romantic comedies and weepy dramas should be banned that night. Cocktails and popcorn are a must.
Pamper yourself. Make it not Valentine's but your day: visit a SPA-salon, get a massage, a manicure, and a chocolate wrap. Treat yourself to full relaxation. You can go solo or with your friends.
Travel a bit. Instead of sitting at home, spend this day far from your city. Plan a small trip to a neighboring town. If you're an adventurous person, pack some snack, a thermos full of tea, come to the railway station, and catch the first regional train you see. Enjoy your spontaneous trip and be open to new acquaintances.
Get childish. The best way to get a bit childish is to spend a day with kids. If you have nieces or nephews, give your brother or sister a day-off and offer to babysit their kids. Plunge into the atmosphere of childhood and creativity. Buy your kids things their parents forbid – burgers, cakes, and chewing gum. You'll immediately become the best aunt ever.
Steal the show. Head for a bar or club. Dress your best and impress. Smile and flirt with hot guys. Suddenly, you'll realize your Valentine's Day is not that bad.
Share your warmth. This day is a perfect opportunity to give love and warmth to someone who needs it more than you. Gather your old toys and clothes and donate them to the local orphanage. Spend the evening with those children and be proud of your good deed.
Say "I love you" to your nearest and dearest. There are several people in your life who will always love you no matter what – your parents and grandparents. St. Valentine's is a good occasion to call them and say how much you love them.
Challenge yourself. Do something you've always wanted to. It could be diving, skating, or meeting your handsome neighbor. Make this day the Day of Adventures.
There are a lot of ways to spend St. Valentine's Day – your imagination has no limits.
Here are some suggestions on how not to spend this day.
Staying at home alone, drinking beer or wine, eating chocolate, and watching Bridget Jones – this is a totally wrong scenario of Valentine's.
With parents.
Save the weekend for a family dinner and let your parents celebrate this day together. They probably want to recall some romantic moments, watch TV together, or take a stroll in the park as they used to.
At the office.
It's a bad idea to stay late at your office just to forget that it's Valentine's Day. You'll be attacked by the thoughts of a romantic date, a late-night showing, or passionate kissing you could have if you weren't single. As a result, zero productivity and zero pleasure.
With a random guy.
Don't celebrate this day with the guy you met yesterday at a bar/café/gas station for the sake of not being alone on this day. If you don't have feelings for him, what's the point in wasting his and your time?
It doesn't matter whether you're single or in a relationship on this day. View it as an opportunity to feel happy and dream about the forthcoming changes for the better.