I've been following the Oscar Pistorius murder trial – and it's hard not to when it's on TV all the time – and Igwe and I have been debating the innocence or guilt of Oscar Pistorius. Igwe is pretty sure that he's guilty. I, on the other hand, wonder what if he's innocent after all?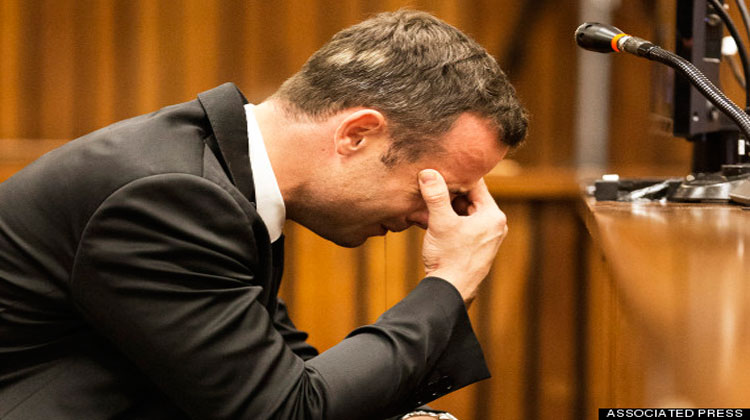 The prosecutor – fondly known as The Pitbull – has been doing one hell of a cross examination. I wonder if I wouldn't just break down and admit to guilt, just to not have him ask me another question – not that I'm saying Oscar should do this. No, not at all. Oscar's story doesn't hold a lot of water in my opinion. His story about not knowing it was Reeva in the bathroom makes me wonder, but where did you think she was when you woke up and thought there was an intruder in the bathroom? Wouldn't the natural reaction (when there's an intruder) be to first look for your loved ones – wife, children, siblings, etc?
Still, what if he's innocent? Crazier things have happened, no? What if his version of the story is the truth and he really did not mean to kill Reeva Steenkamp? What if he just finds himself in a case that is wildly against all the odds? If this were Nigeria, I'd almost bet everything that he would be found innocent because he's a wealthy and popular guy, and in Nigeria, this would make you untouchable. I don't know how the justice system works in South Africa, but he better thank his God that he's white. Apartheid lives.
What I know for sure is that I'd always rather see a guilty man go free than see an innocent man be locked up for a crime he did not commit. It's so unfortunate that a young man with so many talents and a bright future would be fighting for his life in court. And it's even more unfortunate that Reeva Steenkamp's fate has been sealed in such a permanent way. May her soul rest in perfect peace. And may God give her friends and family the fortitude to bear this loss.
Seriously, what if Oscar Pistorius is innocent? Do you think he's innocent or guilty?