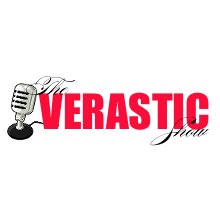 The Verastic Show will be back tomorrow with a vengeance and an anger that will be unprecedented and thought-provoking. Maybe even maddening. That's the plan anyway. The [live] show has been off-air since December and is finally coming back tomorrow. There is sooooo much to talk about, and the possibilities are endless.
Among the many issues I am going to tackle are homosexuality in the Nigerian community – home and abroad, love, sex, marriage, money, government, provocation, jealousy, death, God, religion, infertility, culture, immigration, infatuation, cat fishing (and I think we may have invented this), prostitution, promiscuity, abortions, fornication, adultery, first impressions … oh, my goodness, I cannot list them all. I can only tell you this much: TUNE IN.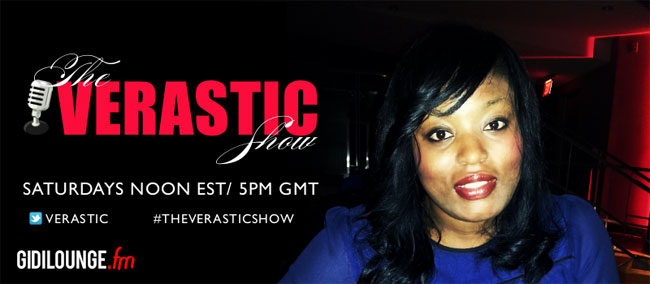 The time for the show has not changed. It will still air at 12pm U.S. Eastern Time and 6pm Nigerian Time (and 5pm GMT). I need co-hosts. I am always in need of co-hosts. If you are interested in co-hosting, or if you have a topic suggestion, or if you want to suggest/nominate a co-host, please contact me ASAP radio [at] verastic dot com.
All that being said, here is some vital contact and information you may need between now and tomorrow.
Listen to the show here: www.gidilounge.fm
Or listen via your mobile app(s): For apple, check the app store. For Android, check the Google Play Store. And for Blackberries, download the app HERE.
Time: 12pm U.S. Eastern Time  | 6pm Nigerian Time  |  5pm GMT
E:mail: radio [at] verastic dot com
Twitter: Follow @verastic
Twitter hash tag: #TheVerasticShow [Follow the conversation here, and mention this hash tag  in all your tweets about the show. You'll be pleasantly surprised at the conversation].
Facebook: Like the Verastic Page.
Talk to you in a few hours. I have missed you badly. My body aches for you. No, seriously.
P.S. Set your alarm(s)!