Last week on Nigerian Twitter, it was all about the leaked sex tape featuring a Nigerian woman. Allegedly, she's a married woman, a mother of five children, and a Registered Nurse in the DMV area, and the man whose penis she's sucking and who she's sexing doggy style is an African-American man who works as a janitor — and is not her husband. I don't know how popular this story is off Twitter, but I live in the DMV area, so due to geographical location, the story is hot off Twitter here.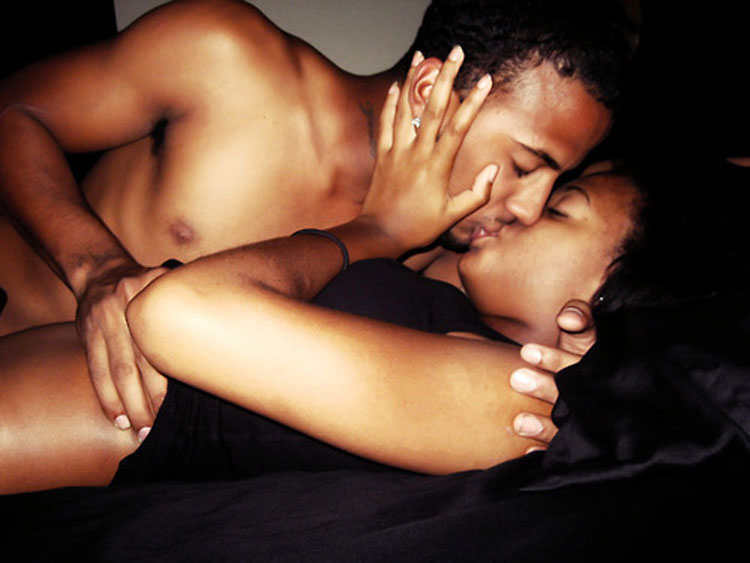 Firstly, I don't know how true these details are about the woman. But everyone has the same story about her identity, so even if it's not all true, some part of it has to be. When we first heard the story, all we knew was the information about the woman, nothing about the man. Unfortunately, although we now know more about the man – assuming it's true – most of the information is still on the woman. How could she? How dare she? She's someone's mother. By the way, the word on the street is that her husband passed out when he saw the video. I laughed out loud when I heard that. Don't judge me.
The alleged story is that the man in the video (her sidekick) was the one who set up the camera, and she knew it was recording. His reason for recording it was that when he misses her, he can have something to watch of her. Whether or not this is true, I think that recording yourself while having sex, especially in this day and age is absolutely stupid (unless you want the tape to get out). The only thing more stupid than recording yourself while having sex is recording yourself while being married and having sex with someone who isn't your spouse … and not being the one in possession of the tape.
If she is married, I don't know the condition of her marriage or what it is that compelled her to do what she did, but if she isn't married, it's still a dumb move, but she'd at least have less to lose. Can you imagine how her children will feel when they see this tape? Now, you'd notice that most of this post is about the woman in the tape and not much about the man. Well, that's really making a point: when it comes to sex, there is still a double standard.
When it comes to sex concerning Nigerian women, there is a quadruple standard. And when it comes to sex with married Nigerian women who have children, well, you can imagine. Unfortunately, there's a double standard among men and women in relation to sex. I don't exactly think that the solution to the problem is that women should be allowed to be as sexually promiscuous as men without being judged, but that no one should be sexually promiscuous, especially the person who has much to lose. In this case, if she is indeed married with children, then she has her family to lose. The same goes for the man, but if the man has a wife, she'll probably call the Nigerian woman a whore because that's what we [women] think of ourselves.
By the way, the sex tape was uneventful. It was like watching my parents or aunt or uncle having sex. The man jerked a lot, like he was having seizures, and there was a lot of grunting and wheezing, and then he finished.
P.S. The couple in the picture above look nothing like the one in the video. I cannot post the video on my blog, but you're not missing anything.
P.P.S. If I were her husband, I would have fainted too. His wife sucked some strange man's penis for over five minutes (penis-sucking for 5 minutes is like 60 minutes in real time) and as if that was not bad enough, the strange man ejaculated who-knows-what into what's the otherwise private area of his wife. I would faint, too.