The reason why I made sure to add Nigerian to the title is that I have had a very similar post before where twin sisters married twin brothers, but they weren't Nigerian. See that post here.
Meet Mr. & Mrs. Okonweze. The girls are Febia and Fola, and the boys are Akin and Ade. One of the boys is Chibuzor, and I'm not clear exactly what the other one's Igbo name is. The boys are from two tribes: Igbo and Yoruba – Yoruba mother and Igbo father. Hence the Igbo last names.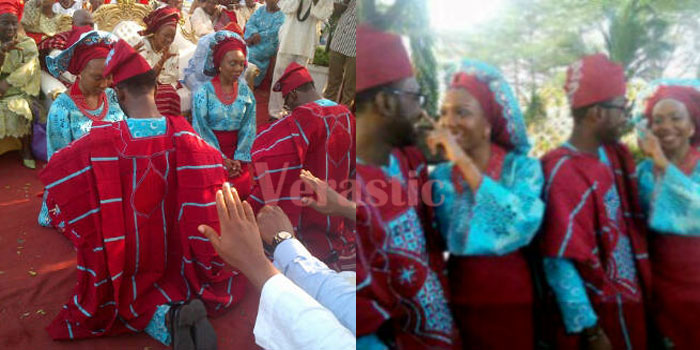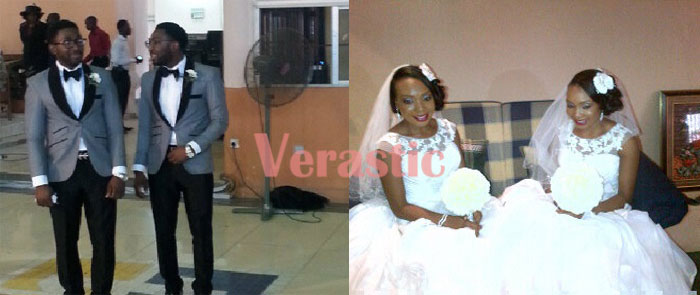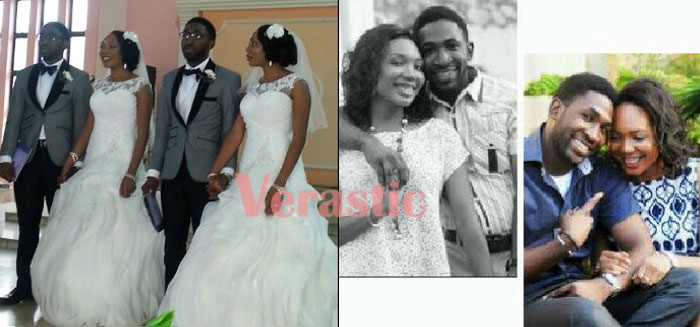 Y'll know that I love twins, especially identical twins. All day, everyday. I can't get enough of them, and I myself will have a set of confusingly identical twin boys. Peter and Paul Okoye remind me of my twin boys.
I received pictures of these twins a while before I saw them appear on any blog, but I was waiting to get more pictures and information on them, like when they met, etc. It appears that getting a hold of the twins is a bit difficult, which is understandable since they just got married.
I am made to understand that one of the boy twins was ready to get married first, but was urged by his parents to wait for his brother, since they'll be marrying from the same family and inviting the same set of people. Makes sense. Imagine if they didn't do it together and invited people to come for the wedding of the second set of twins later. Some people would probably be confused about who is who, and when the pictures come out, people won't know whose wedding this was in the first place.
Congratulations, Mr. and Mrs. Okonweze! Wishing you many, many happy years together. Amen.