That's an expensive question, and I don't really know the answer. In my experience, I though I knew more about motherhood before I became a mother. That's because before I became a mom, I thought I knew so much and understood so much. The reality, however, is that until you actually become a mom, you just cannot know what it feels like or what challenges you may face. Sure, you may say (like me) that you took care of or spent a lot of time with [insert random baby relative here]. In my case, it was my little cousin, Toby. It's not that I thought that taking care of Toby meant that I knew everything, but it certainly gave me false hope and made me think I knew more than I did.
I already mentioned quite a few times about
how my libido died while I was pregnant
. That was not something I ever anticipated because I had never heard about that side of the story. Everyone who talked about libido and pregnancy always said that sex was better while pregnant. No one came out and said that it was also possible for sex to die while pregnant. I had to find that out for myself.
But that's not the end of the story. After the baby arrives, it takes a while to get back to being your old self again. This is not the case for everyone, of course, but if you find yourself not feeling like yourself BB (Before Baby), then know that you are not alone.
Ada Verastic is 8 months old, and if I'm being completely honest, I have yet to feel like myself. When you say things like this, people often think you're talking about either weight gain or postpartum depression. While these are also realities, they are not what I'm talking about. Eight months is a long time, but it's not that long when you have just become a mom. In fact, I cannot believe it has been 8 months since I became a mom. Every single thing is still new to me, and sometimes, even my body feels new.
Taking care of Ada Verastic is new to both Igwe and me. I don't know if it becomes easier with baby number 2, but we won't know until we get there. Although not as frequently as before, I still have days where I'm emotional and I cry. They're not sad tears or tears of frustration, they are actually happy tears. I stare at Ada Verastic and her little body and all her little body parts, and I am truly in awe of her. And I wonder if she knows that she is a little person.
Emotionally, sometimes I feel drained. For example, over the past weekend, I had a bad cold. I was home alone with Ada Verastic and I had no help because Igwe is out of the country. I just wanted to stay in bed and sleep. And even when it comes to [sexual] intimacy, I am not yet back to Vera BB [Before Baby]. But I am in a much better place than I was before.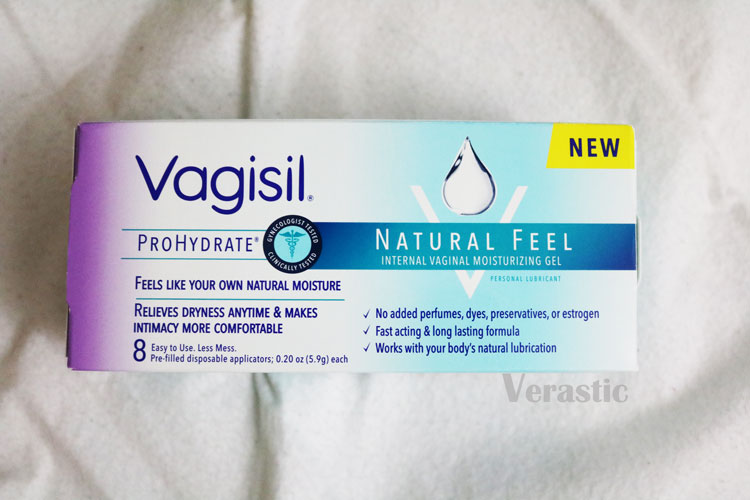 It's different for everyone, I know. But for me, anything that can help me feel like myself again and give me emotional wellness is a friend of mine. The Vagisil brand is a leading expert in women's intimate health, and they have a new product, called, Vagisil ProHydrate. It's a product that was created to help you feel like yourself again. Vagisil ProHydrate Natural Feel is a vaginal moisturizer that helps relieve vaginal dryness (which can occur for many, many reasons, including having a baby). Because it feels like your own moisture, you can get back to feeling like yourself quicker. Oh, and you can use it anytime, not just before intimacy.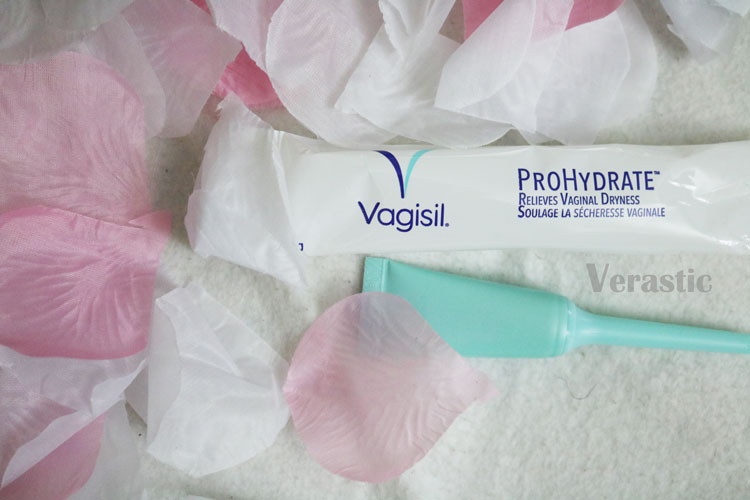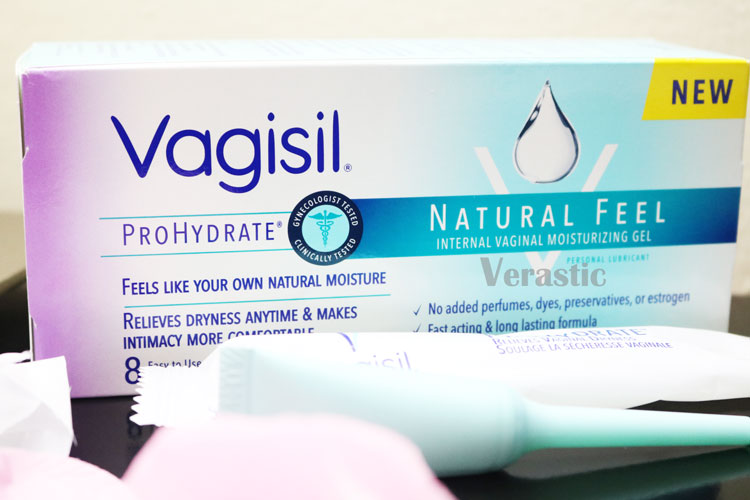 If you're interested, please try it out. It's available at most drug stores like Walmart, Target, Rite-Aid, CVS, Walgreens, etc.  And if you leave a comment below telling us what you're going through that's making you not feel like yourself, you will be automatically entered into the sweepstakes to win a $100 Visa gift card.
Entry Instructions:
No duplicate comments.
You may receive (2) total entries by selecting from the following entry methods:
Leave a comment in response to the sweepstakes prompt on this post
Tweet (public message) about this promotion; including exactly the following unique term in your tweet message: "#Sweeps" and "#SweepstakesEntry"; and leave the URL to that tweet in a comment on this post
Blog about this promotion, including a disclosure that you are receiving a sweepstakes entry in exchange for writing the blog post, and leave the URL to that post in a comment on this post
 For those with no Twitter or blog, read the official rules to learn about an alternate form of entry.
This giveaway is open to US Residents age 18 or older (or nineteen (19) years of age or older in Alabama and Nebraska). Winners will be selected via random draw, and will be notified by e-mail. The notification email will come directly from BlogHer via the sweeps@blogher email address. You will have 2 business days to respond; otherwise a new winner will be selected.
The Official Rules are available here.
This sweepstakes runs from 7/25/2016-8/25/2016
Be sure to visit the brand page on BlogHer.com where you can read other bloggers' posts!