This is a sponsored post written by me on behalf of As I Am® Naturally. All opinions are 100% mine.
In the words of Beyonce, I like my baby hair. When I was pregnant with Ada Verastic, we did not find out her sex. We wanted to be surprised. The only thing the nurse told us during one of the routine sonograms was that our baby had a lot of hair. I thought nothing of it until Ada Verastic was born and we saw that indeed, she had a lot of hair. Her hair was thick and black and curly and just beautiful. It was so thick that the little baby comb and brush we had been gifted during one of the baby showers was useless. Too little to handle my baby's mane.
It was only after having her that I found out from my mother that my own hair was just like that when she gave birth to me. And just like my daughter, I, too, was very tender-headed. It took both of my parents to get my hair done, just like it takes me and my husband to do Ada Verastic's hair – and she's not even a year yet.
Just like me, Ada Verastic wants nothing to do with getting her hair done. She doesn't even want me to touch it, and if I were to motion my hand as if I'm coming close, she will immediately let me know how she feels about that. Although Ada Verastic's hair is very soft, it is also quite tightly coiled. You can literally look at her hair and find a bunch of tight coils; they're like springs that shrink to a fourth of their length until you pull them.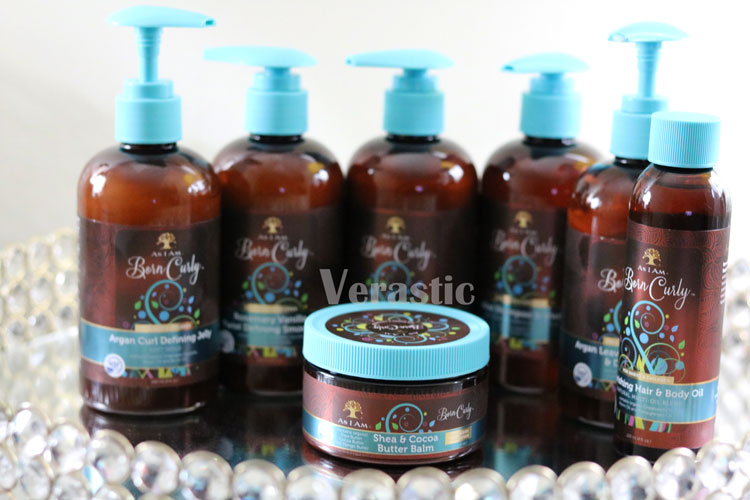 Tangled natural coils and curls are not fun to deal with; they are even less fun when they're on babies who already don't like their hair to be touched. When Ada Verastic was born, I bought a popular baby brand of shampoo that did nothing but smell good and dry and tangle her hair more. So when I was given the opportunity to try the Born Curly™ line from As I Am®, a brand I already use and love, I was ecstatic.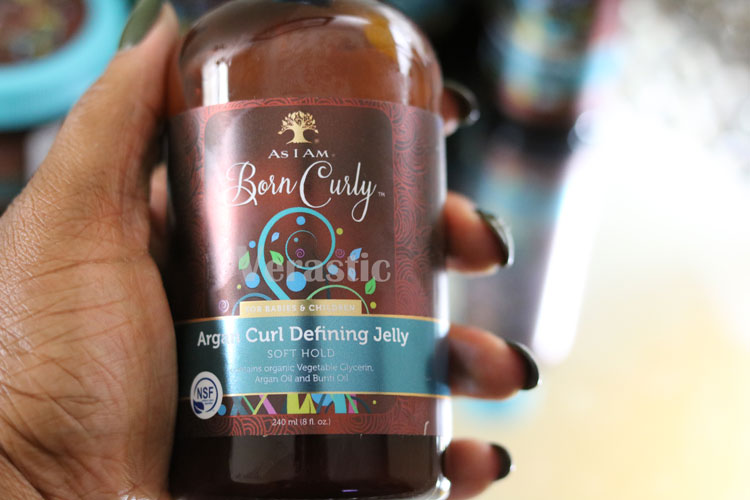 The Born Curly™ line from As I Am® is a premium line of natural products that is the ONLY one that's certified organic for babies and children up to 10 years old who were born with naturally curly hair and is safe to use from birth. Born Curly™ has the NSF seal of approval, which assures you that it has been tested by one of the most respected independent certification organizations in existence today.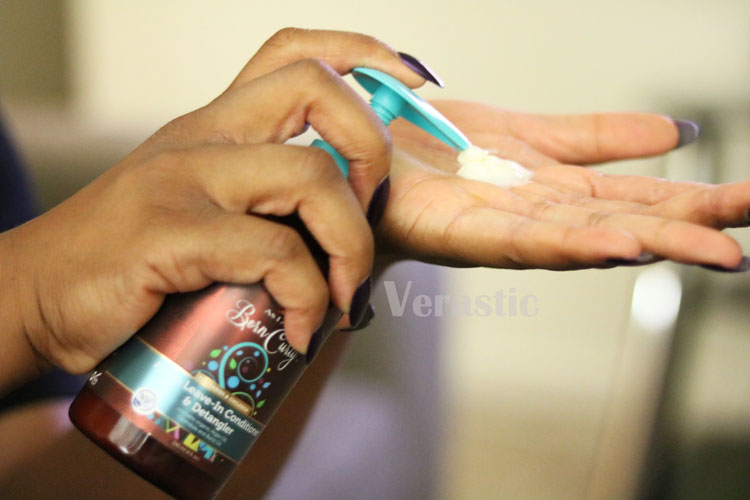 I will not lie to you by saying that the product made Ada Verastic love getting her hair done. No, she still did not want me to touch her hair, and the pictures above are proof. But what I can say – as the unpaid stylist – is that the products made a difference, especially the Argan Leave-In Conditioner and Detangler . Although I was already an As I Am® user prior to the Born Curly™ line, I am glad that As I Am decided to come out with this Born Curly™ line because when you have someone like Ada Verastic, any healthy help is welcome.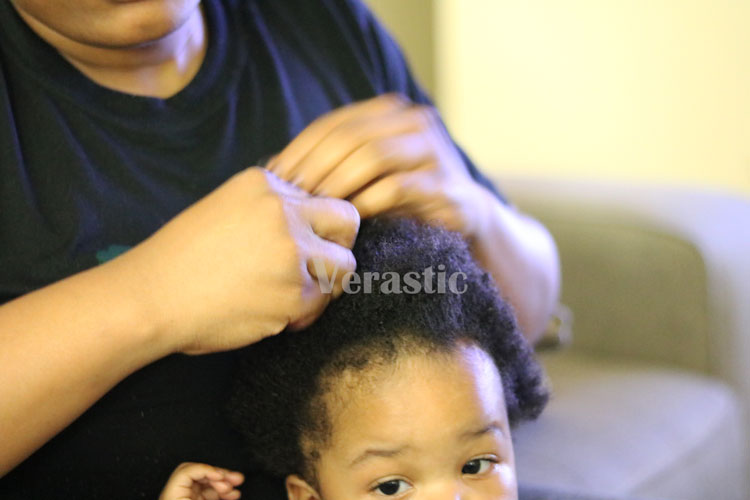 Products pictured above in order of appearance are the Argan Curl Defining Jelly, the Rosemary Vanilla Twist Defining Smoothie, Avocado Shea Cowash, Aloe Shampoo & Wash, Argan Leave-In Conditioner and Detangler, Nourishing Hair & Body Oil, and Shea & Cocoa Butter Balm. Born Curly™ can be bought from retailers like Sally, Walgreens, Walmart, Target, RiteAid, and local beauty supply stores. You can find out more about Born Curly™ here.