So, I have been thinking. A lot. I have thought about a lot of things, and the conclusion is that a change is coming to Verastic. Verastic turns 8 on January 26th 2014, and I am simply amazed at how far we have come. We = you and I. I have said it so many times, but I still want to say it again: I never really intended to blog for this long, and I never, ever, EVER intended to turn this hobby into a career. Being a blogger is an accidental career for me, but it is the best accident to have.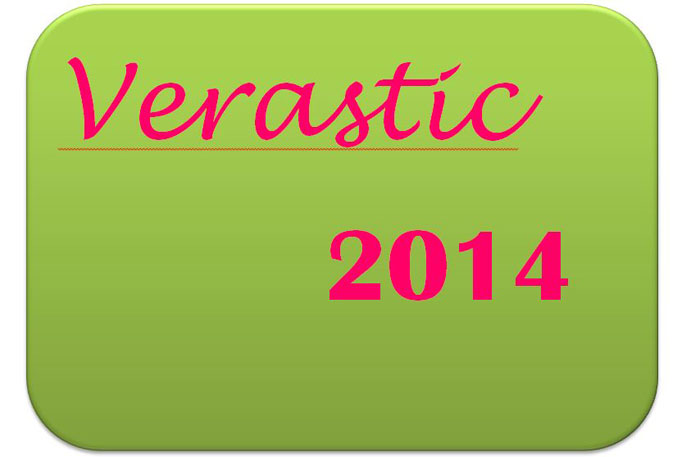 That said, I have some plans for 2014. Remember when I blogged about accepting stories and features on Verastic? No? Me neither. Well, I mean, I remember putting a post up that said that features would be accepted on Verastic, but I never actually followed through with it. Now is the time to do so. And in retrospect, I think a part of me never even wanted it to happen, I don't know.
Anyway, I love the way the blog is so far, but I want to make it better. It will not eliminate anything that I am currently doing. I will still blog about interesting things in the media/current events, and I will still blog about the happenings of my life – however scarce and uninteresting they may be, but now, I will add features. Let me tell you about them:
1.  Dear Vera: We are already doing this, and we will continue it. For those that are new to the blog and have no idea what I am talking about, well, it's a series where you send letters (to blog@verastic.com or you can do it anonymously via the contact page) about whatever it is that you need opinions on, and we (I and everyone reading) all respond. Check out previous Dear Vera posts.
2.  Personal/Lifestyle Features: I love telling you what's going on in my life, and I love it when you celebrate and play along with me, but I want to celebrate with you, too. I want to feature you. Send me your story (stories) and let me rejoice with you, too. Tell me about your wedding, your proposal, your births, your graduation, your birthday, your outfit of the day, your neck-breaker style, your awesome hair-do, your orgasmic shoes, your whatever-you-want-to-share-with me, and I'll put it up. BUT they have to be high definition pictures (and they cannot be nude or offensive), and that's all I ask.
3.  Confession Letters of Almost All Kinds:  Maybe a letter to a secret love/crush. Or a letter to your ex. Or a letter to your future self. Or a letter to your past self (like your 5 year old self or 10 year old sef or whatever age self you want). Or a letter to your boss. Whatever. Really, it's your call.
4.  More giveaways! Every year, I plan to do more giveaways, and it's just not as easy as I'd like, but 2014 will DEFINITELY be different because (1) There will be SEVERAL (yes, SEVERAL) starting on Verastic's anniversary, so watch out for them and (2) I don't remember what the second reason is, but I swear I had one when I started typing this paragraph.
Let's rewind a little bit: Although I am talking about giveaways for 2014, the giveaway season really starts on Friday, December 20th 2013. I will put up the conclusion post about my natural hair, and you will have a chance to win natural hair goodies from Pantene. But listen, you will have less than 24 hours to apply for this giveaway, so if you're interested in winning, make sure you apply FAST on that day.
So, how do you feel about these new additions to Verastic? Do you like them or do you love them?