So we finally finished watching Breaking Bad last week. It was binge-watching at its best. Everyday, we finish what we are doing and settle in to watch Breaking Bad. By the way, Netflix, you need to add episodes 9 to 16 of Season 5!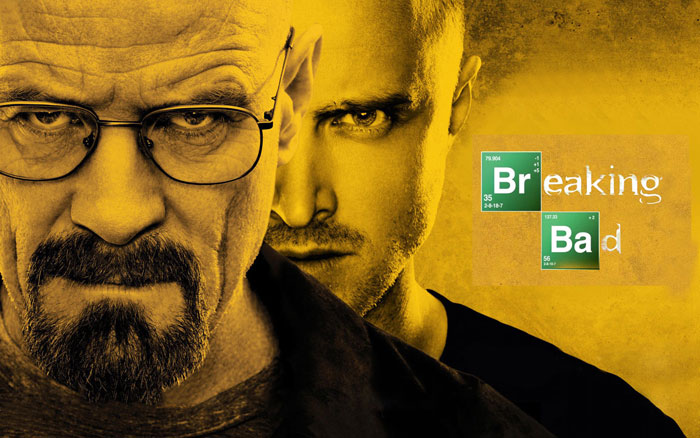 This show is R I D I C U L O U S. I don't think I have ever been this captivated by a show. If I have, I don't remember. The script. The acting. Oh, my God. It had us all over the place.
One thing Breaking Bad does is that it explores and exploits the selfishness, greed, and even loyalty of human beings. Walter White starts out as a nice, normal man who works as a high school Chemistry teacher (and car wash cashier/washer man), whose job and salary is no match for the genius that he is. Still, his primary focus is to care for his family.
Our emotions were up and down the place. I felt love, anger, irritation, and hate for Jesse Pinkman. He was good at heart, but he was too volatile, too unstable, too flammable. And Walter, he was too willing to take risks. He was going too far, telling too many lies, putting too many people 6 feet under, but he was doing it all for family, right? His wife, Skyler, was sitting too much on the fence, wanting to have it both ways. She didn't want Walt cooking, but she didn't mind laundering, but she didn't want too much money, but she liked being able to afford Hank's bills. And it had me screaming internally: pick a side, Skyler … and stick to it!
Speaking of Hank (and Marie), they were so quick to turn against Walt, and it made me wonder: how loyal were they to start with? Why was Hank so obsessed with catching Walt? And why did it give him and his wife such joy to finally have him in cuffs?
Saul Goodman … all I can say is, you better call Saul. He was a bigger crook than Walt.
I love the subtle things that were shown (not said), like Marie's love for the color, purple. Purple carpet. Purple accents. Even her kettle was purple. And Lydia who was eventually poisoned by ricin, we know that she is a creature of habit. She's rigid and unlikey to do things differently — and that's why it was easy for Walt to poison her.
I have so much to say, and I don't know how to say it. I just know that Vince Gilligan is insane for making this series, and the more I watched it, the more I wanted (still want) to be on TV. It sounds crazy, I know. I now also have a new found love for Bryan Cranston. He was too good. Great television. Great, great television. [Yes, I know I'm rambling in this paragraph].
Ultimately, was Walter White good or bad? I vote good. Igwe agrees, too. My friend, Uju, votes Bad.
P.S. I don't think I'll ever be able to look at a bundle of money without thinking about Walter White
P.P.S. I really prefer Walter's use of the barrels (storing money) than our use (shipping crap to Nigeria)
P.P.P.S. I'd like to know what it feels like to own $80 million — albeit gotten legally.
P.P.P.P.S. Tomorrow Is My Birthday!!!