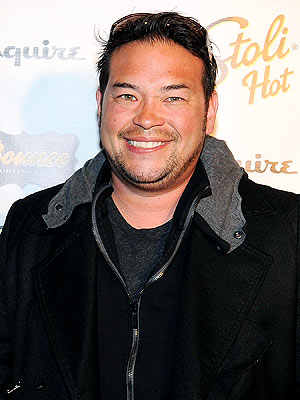 What the what! I remember when their show – on TLC, I think – was the talk of the town. Then, I don't know when, why, or how it happened, but all of a sudden, Jon and Kate became enemies. I don't know how couples go from love to hate, and I often wonder why there seems to be such a thin line between them. One thing I know for sure is that I don't ever, ever want to know what that feels like.
Anyway, in spite of all the money they made, Jon is now waiting tables. And he lives in the woods. With no television. And no internet. I can do no television, but no internet? *Faints* It's not that waiting tables is a horrible job to have, but when you've been on television and made so much money, no one expects you to wait tables.
This is why investment is so important. Buy all the trendy things you want, and travel to all the countries and planets you want, but it's more important to have money than just look like you have it (or suddenly go flat broke when the supply runs out).
According to People Magazine, Jon Gosselin admits he was "nervous" when he began waiting tables at the Black Dog restaurant in Beckersville, Pa.
Just a few years ago, he'd been on top of the world, starring in the top-rated TLC reality show, Jon & Kate Plus 8 and co-writing a New York Times bestseller, but a messy divorce in 2009 ended all that.
While his ex-wife Kate and their eight kids remained in the couple's $1.3 million Pennsylvania home, he moved out, and admits in a new interview with Entertainment Tonight that it's been "next to near impossible to find work."
Now Gosselin's gone from partying on yachts in the south of France to living in a cabin in the woods with no internet and no TV. And after hitting rock bottom "like 20 times," he took a job as a waiter.
"At first I was nervous because I was like, 'How are people going to react?' " Gosselin, 36, admits. "But then I'm thinking, 'Well, it's fun and I get to talk to people.' And they technically already know me … they're like, 'Are you the guy?' I'm like, 'Yeah, I'm the guy.' "
Gosselin – who's being sued by his ex-wife, Kate, for allegedly hacking into her computer and phone to gather material for a 2012 tell-all Kate Gosselin: How She Fooled the World – insists that he isn't struggling to make ends meet and while he's not partying like a rock star anymore, he has no regrets.
"I don't regret anything," he says. "You learn from your mistakes. That's what builds you to who you are today."
P.S. I wonder how Kate and the 8 children are doing now? Is the Kate Plus 8 show still on?
P.P.S. If this were in Nigeria that Jon went from having it all (or almost all) to waiting tables, people would have sent him to go wash his head in the river.
P.P.P.S. The Verastic Show is this weekend!!!! Yaaaayyy!!!!! 12PM EST/5PM Nigerian Time on www.gidilounge.fm
Picture source: People Magazine