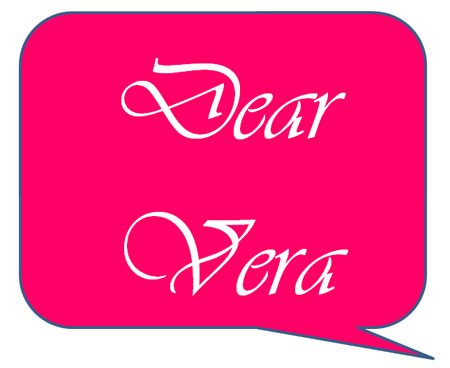 So yesterday, I put up a Dear Vera post about the girl who is wondering if she should file for her Nigerian-based boyfriend or not. According to Igwe, I should not have said she should do it, if she feels it's right. He says that was wrong for me to say. He says I played it too safe. Well, tell me what you think.
What I Considered In My Response
1.  Her mail was not in depth enough for me to really say that she should or shouldn't file.
2.  Even if 9 out of 10 men coming from Nigeria are only doing it for papers, what about the 1 man left?
3.  She did not mention any other issues (like infidelity, lack of independence, etc)
Igwe's Points:
1.  What she has had (and is still having) with the guy in Nigeria is not a relationship
2.  Spending a few weeks with someone every two years is just excitement, not a relationship. Everything is rehearsed and planned.
3.  A man who wants to come to America from Nigeria will do anything and everything to do so. Therefore, it doesn't matter what he has said, how he has said it, or how much he has spent.
4.  When he comes, he has a very, very, VERY high chance of doing what you don't want him to do. It's the America-Wonder phase, and most people go through it. He will want to sample all the women: White, Black, Asian, Hispanic, tall, short, thin, fat, all of the above. And if the woman comes on to him (as it happens a lot in America), he's definitely going in.
5.  Igwe says that at the age of 33, she should know better. She should not let her desire to be married lead the way, or else, she will end up with the wrong man.
6.  Igwe wants to know what kind of man she needs that she cannot find in America?
7.  Igwe also wants to know if she is aware that when he comes to America, she would be completely responsible for him.
8.  Igwe is sure that there are other issues within the relationship (apart from distance), and he's wondering what they are, as they will and should be part of the decision to file or not file for him.
Bottom line: Igwe says NO, NO, NO to filing. And he says I should have said no, too.
Thank you to everyone who commented. She's reading your comments, and if she wants me to update you on her decision, I will.