Did you watch the Vice Presidential debate last night? Lord have mercy. Paul Ryan of the republican party took a beating, and it was not cute. You know the look you have on your face when someone has just told it to you? No comeback. No smart comment. Only you and the silence. Do you know what that face looks like? Wait, I took a screen shot on my phone.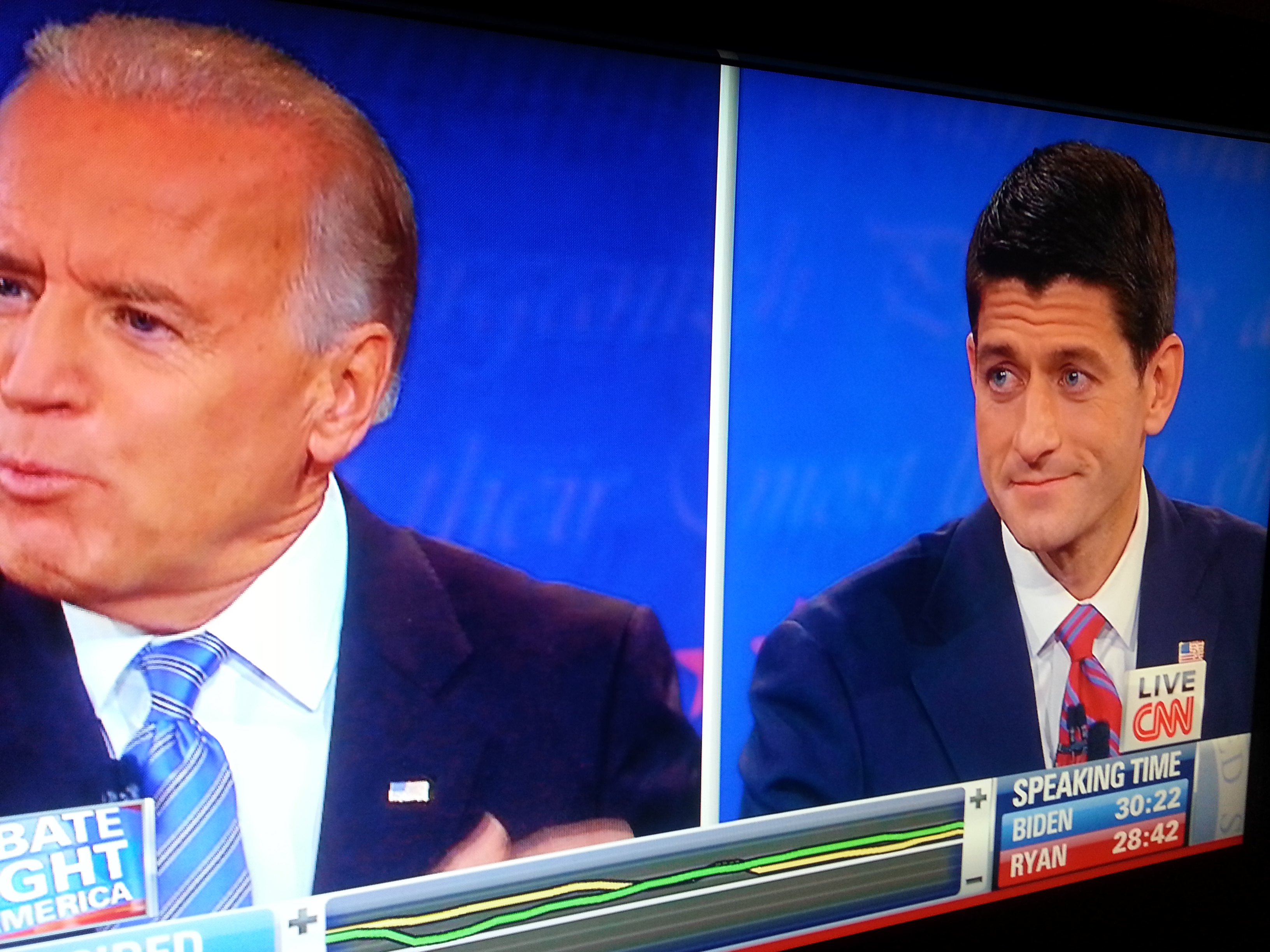 While Joe Biden did not say it exactly, his actions and tone did. And the words they said were, "Ryan chile, you need to take several seats. I gat this one, bitch." Yup. That's what he said. And while Ryan was speaking, Biden was laughing most of the time. If Biden said nothing else during the debate and all he did was laugh, that would have been enough to screw Ryan. Meanwhile, Ryan took several sips of water. It was a thirsty night.
In fact, just watch the video from MSNBC.
Visit NBCNews.com for breaking news, world news, and news about the economy