Comcast had its watchaton week last week, but we didn't find out till Friday (and it was over on Sunday). Usually, I feel like, psshht, I don't need Watchaton! I already watch all the best shows AND I have the premium channels. Well, this time I was wrong. We went through the list of available shows and we – more like I – decided that we should watch The Good Wife because I had heard so much about it. Problem is, The Good Wife has 23 episodes per season, and the show is currently in its 5th season.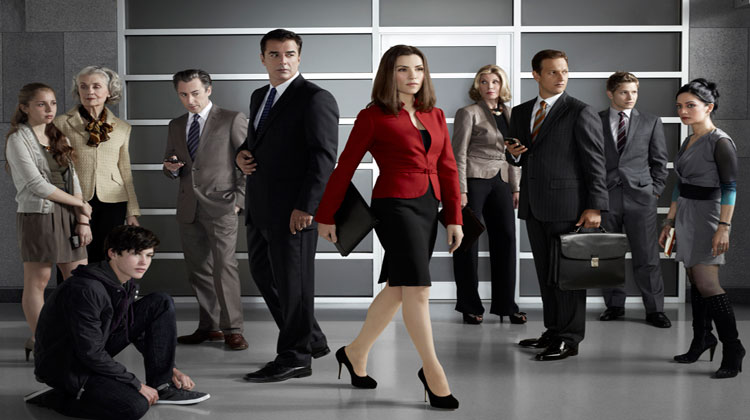 We started the ultimate binge-watching session on Friday. We watched the first episode and we just knew we were hooked. A man of affluence and power cheated on his wife with a prostitute, which landed him in a scandal that cost him his job as the States Attorney and earned him 10 years of jail time. What's not to love? Grab the popcorn, honey!
This wasn't our first time binge-watching a show. We did the same thing for Breaking Bad. However, it wasn't this bad because with Breaking Bad, we didn't have a deadline. With The Good Wife, we had a 48 hour deadline, and we watched The Good Wife until the deadline was up: midnight of Monday. I want to say that I am proud of our accomplishment, but I don't know if I should be. The last episode we watched was Episode 5 of Season 2. With each episode being approximately 44 minutes, we literally watched 1,232 minutes of The Good Wife between Friday and Sunday. That's 20 hours out of a little over 48 hours. God be praised!
We enjoyed every single bit of it – and we did not fast forward one single second – but now we need more. Where do we get more? CBS only has the 5th season OnDemand, as expected, and Netflix doesn't have it to be streamed online. They only have it on Netflix DVD. What the heck is that … and who has time for that? I'm game if it's free, of course (or if I can watch it on the Netflix version that we are already subscribed to).
I will always love and appreciate a good show. If you know how I can watch the remaining episodes (without acquiring Netflix DVD or catching a virus on my computer), please share. I need to know these rest of the story. I just love good television. It is not an error that I love great shows like Game of Thrones, Scandal, Resurrection (newbie, but goodie), The White Queen (now over, unfortunately), Breaking Bad (Yo, Mister White!), The Big Bang Theory (comedy doesn't get funnier than this), and more. So if you know how I can get my hands on The Good Wife, please share. I cannot stop thinking about it.
Do you have any favorite TV shows you want to recommend?