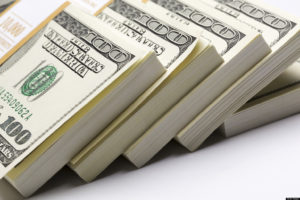 This is a question that has been keeping me up at night: what will I do with a hundred million dollars? Choi! I have been picturing going to bed as a "normy" and waking up as a millionaire superstar. The odds are against me, I know, but it always seems impossible until it happens. Ehen, so what will I do with $100 million?
1.  Quit my day job.
2.  Stay home for one week, and all I'll do is sleep, eat, watch TV. Repeat.
And that is where my fantasy has reached so far. There's so much more to do, but I'm overwhelmed by what to do with all my money. I mean, which one of my many plans and dreams would I pursue first? I'll probably just go back to bed and sleep on it for another week. Yup. That's the plan.
What would you do with $100 million?