During the BlogHer16 conference, I was blessed to be one of the Influencers working with Vagisil. As an Influencer, I attended a special event hosted by Vagisil, and although I expected it to be fun (because these BlogHer sponsor events are usually fun), the event surpassed my expectations – it was not only fun but so informative too!
Three very knowledgeable women, all experts in their field – including Dr. Sherry Ross, an award winning OB-GYN, Keech Combe Shetty, Co-CEO of Combe Inc., the makers of Vagisil and the granddaughter of the founders of Vagisil and Naama Bloom, founder of HelloFlo and SVP of Integrated Marketing at SheKnows Media. It was a room full of curious and engaging influencers, and the conversation was very pivotal for me. We discussed why the world is still uncomfortable with saying 'vagina'. They – both men and women – treat it like a dirty word. Even I am guilty of doing the same. I try to write around the word, and I'd rather give it funny (re: weird) names like cookie jar, honey pot, kitty kat.
And in retrospect, I don't understand why I did this. The vagina is, after all, a real body part. It's vital in the creation of life. It's such a forbidden word that Microsoft Word underlines it as wrong but doesn't offer a suggestion, and my phone's autocorrect always changes it.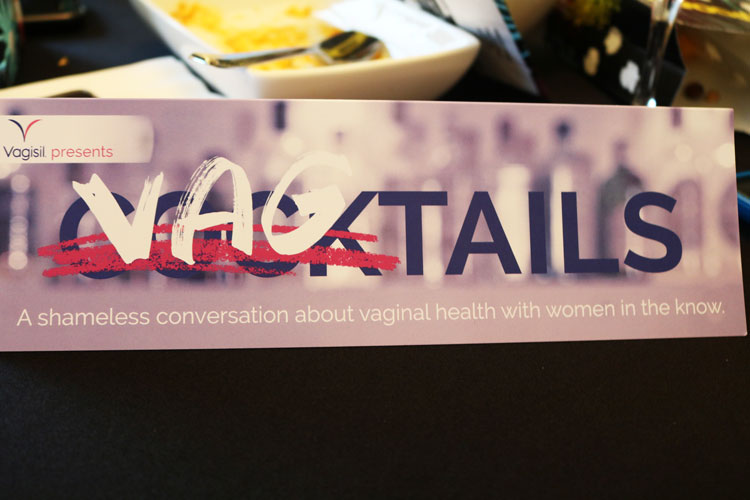 The Vagisil event literally started with us saying the word, vagina. It was a kind of catharsis to release our inhibitions. We were told about how networks still don't like to say vagina on air, no matter the reason. Yes, this is still happening in 2016.
Lots of Influencers asked thoughtful questions that helped everyone else learn, and it did not hurt that throughout the entire event, we sipped on a special cocktail, aptly named the Never Dry Martini. At the end of the event, we were each gifted this beautiful plush robe (and look what else is inside!).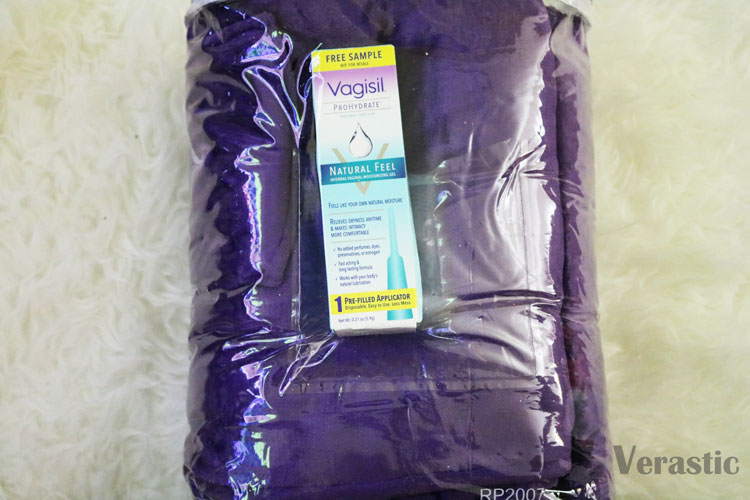 P.S. My mom just saw the title of my post and freaked out. She wants to know why I'd say such a thing.
Check out this video recap of Vagtails!