I am very much aware of the things going on in Nigeria. I know that there are over 200 girls missing, and I know that Boko Haram is still going ham on us, and I know that our leaders have not gotten better, and it is exactly for these reasons and more that I don't blog about Nigeria much. Every time I think about the problems we have in Nigeria, a deep anger resonates within me.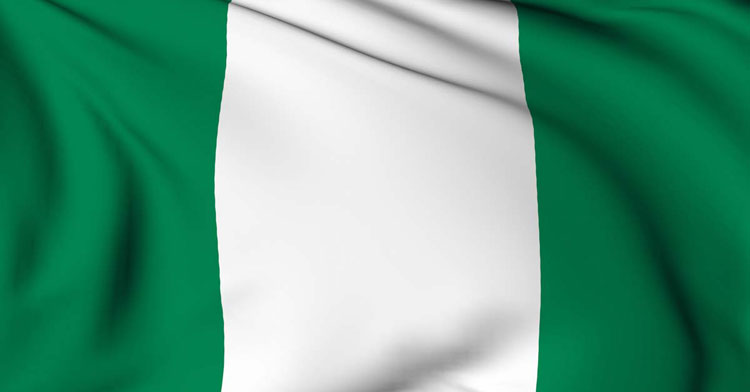 A few years ago, the plan was to move back to Nigeria. I knew I'd experience culture shock in my own country, considering that I haven't seen Nigeria since 2000 and I knew that settling would not be easy, but I cannot tell you now that that is still my plan. I think that some of my frustration comes from me feeling helpless to the situation. I hate what's going on, but I don't know how to fix it. I have absolutely NO interest in politics (especially in Nigeria), so it's not like I can dream of going home to run for office, so I can make a change.
The problems of Nigeria aren't just that people are hungry and people don't have jobs and there is no constant electricity. The problems are also that even if I tried to get food to the hungry people, the logistics of getting the food there will cost me more time and money than the food itself. It's that I would have to bribe so many people to do a good deed. It's that I have to go into intense prayer and fasting, so that my good deed isn't used against me. It's that if I were to get into some kind of legal trouble while delivering the food, I can neither count on the police nor a paid lawyer to protect and defend me. And it is that the very people I'm trying to feed may choke me with the food, just so they can take my Samsung phone instead. And this is just for the food part.
To be completely honest, I'm in a phase that I hope will be over soon. I am in a phase where almost everything about Nigeria upsets me. I get upset when I hear or read about women who are subjected to a life of horror, just because they are women. I get upset when I read stories about bodies and limbs of people discovered in abandoned houses, having been used or prepared for blood rituals. I get upset when I read about another vehicular accident or plane crash that did not have to happen (and no one is held responsible, of course). And while all these are happening, there are leaders buying private jets and armored vehicles and throwing lavish parties. Their children are in America buying bottles of Hennessy for strangers at the club and driving Bugattis into trees.
I know that Nigeria isn't the worst country in the world. I know that there are nations whose citizens are going through a hotter hell than us. I know that Nigeria is a lot younger than America and that I should not expect Nigeria to be just like America, but still, most of us probably know that Nigeria is nowhere near what it could be and should be. And regardless of the temperature of hell and how many sleeping rooms it has, hell is still hell and can never be anything else. We don't want hell. We have burnt into crisps, and now, we simply ask to be taken out of the fire and left by the counter to cool down. We are not even asking for water yet.
When I was young and foolish, my plan was to raise my children in Nigeria – whether I was there or not. If I was not there, I would have a relative raise them. I now consider this a stupid idea now because (1) why would I want someone else to raise my children? And (2) Why would I want to raise my children in a country where children can just be taken?
See, it's not that America is the best or safest or "holiest" country, but that in spite of all its problems, there is a little glimmer of trust that America would do something, take some kind of action against its enemies. I cannot say that for Nigeria. I pray that we never, ever have to face foreign enemies because we will not be able to handle it. How will be fight foreign enemies when we cannot even combat an ordinary bread thief? If Boko Haram were to send a press release ahead of time telling us when they will be attacking, where they will be attacking, what time they will be attacking, what they will be wearing, what they will be driving, the angle they will be coming from, and the number of bullets in their guns, they still would not be caught.
So you see, my Sweet Potatoes, when I don't blog about some hot button issue in Nigeria, it's not because I'm ignoring the strife of my people or because I am being ignorant of the current affairs of the nation I call home, but because I am so angry that I cannot find the words to express myself. If I were to find the words, you may be shocked at what I have to say.