I have an interesting relationship with watches. At one point in my life – in my early college years – I had to wear a watch. I was so faithful in wearing the same watch every day that I had a tan line on my left wrist (and I loved that tan line). At that time, though, smart phones were not what they are today. If memory serves me right, the smart phones available back then were the Sidekick from T-mobile and the Palm Pilot from Sprint and other carriers. Remember them? I had neither one of these phones (I had the cutest little Sony Ericsson phone) because I could not afford them.
Anyway, although I had several name-brand watches, there was one particular one I loved, and I wore it every day. Eventually, my mom permanently borrowed some of my watches, and then I got a smart phone and slowly stopped checking time on my wrist. Consequently, I stopped wearing a watch every day.
But I still love watches. The difference now is that since I met Igwe six years ago, my watch style has changed. I no longer like the feminine watches with little faces surrounded by sparkly stones. Nope! One day, I wore Igwe's watch, and all of a sudden, all his watches became our watches. The bigger and less feminine it is, the better for me. One of the advantages of my new watch style is that we can save money on watches since we wear the same ones anyway.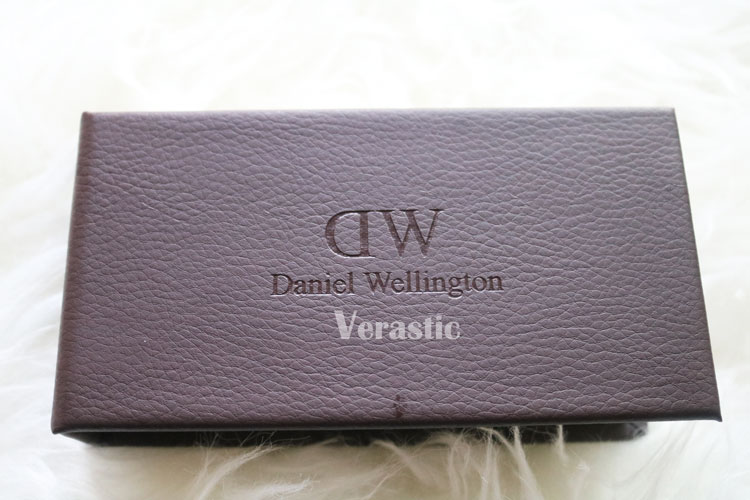 One day, I was on Instagram and I discovered the Daniel Wellington brand of watches. I loved everything I saw. I told Igwe about the brand and he ended up buying me one with a red, white, and blue strap (called the NATO strap). He said he bought it for me, but I know he really bought it for us. Then one day, Daniel Wellington contacted me to do a sponsored post for them and I did mental back flips. They said I should go to their website and pick ANY watch. Haaa! Me? Any watch? Anyone at all, at all? Before I could swallow the spit in my mouth, Igwe had gone and picked a watch. He did it for us, he said.
Here is our watch in all its glory. I love it!!! It's clean and classic and not trendy. In twenty years time, it'll still be clean and classic and not trendy. It's everything I could ever want in a watch. I know that my Nigerian people are fashionistas and fashion-misters, so don't sleep on Daniel Wellington. Look at their collection online – and some of the straps are interchangeable! If you're wondering about the exact one I have on, it's this one right here.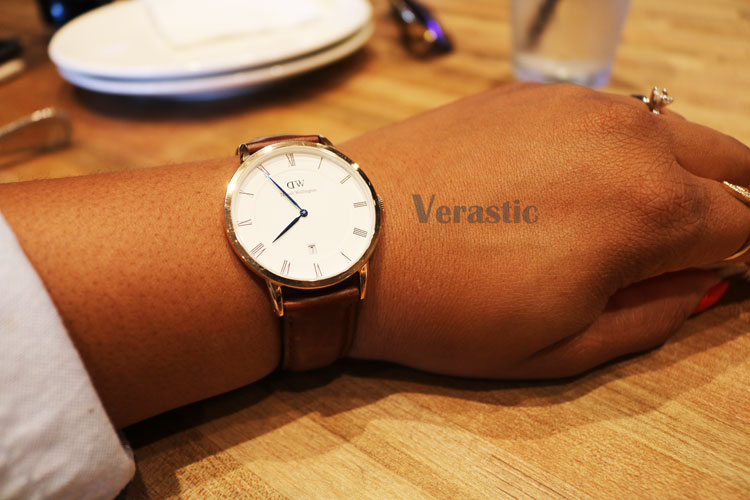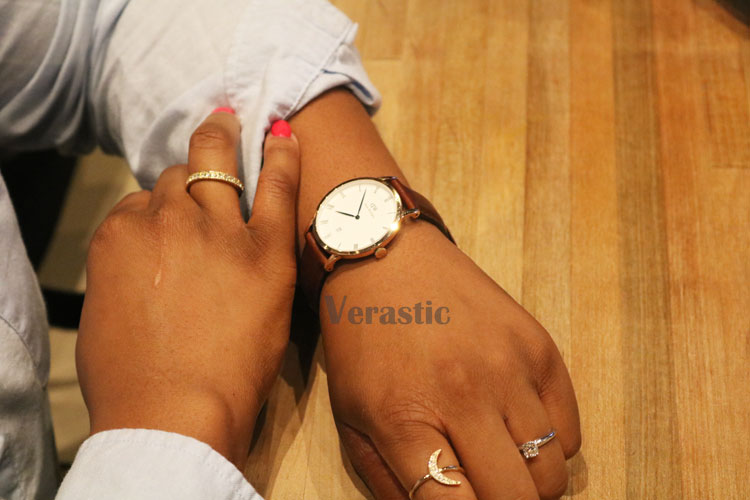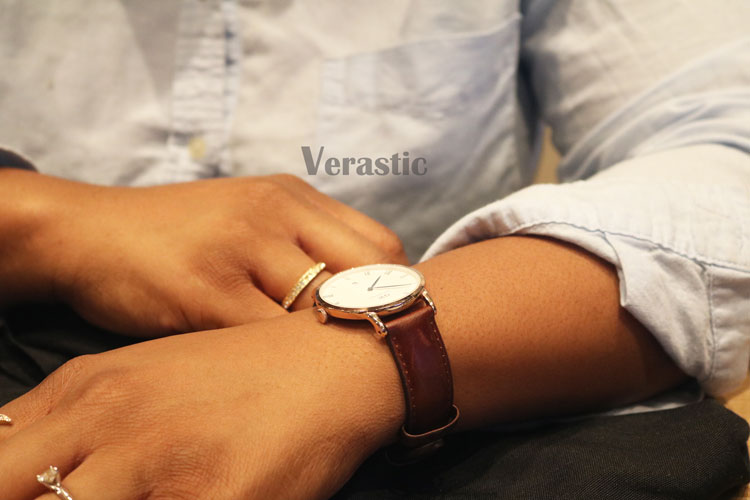 This is a sponsored post by Daniel Wellington (and I was compensated for it), but all opinions are 100% mine. The wrist wearing the watch also belongs to me.
P.S. Igwe already launched our watch before me; he wore it to and in Nigeria.
P.P.S. My first time wearing the watch was at the BlogHer16 Conference.
P.P.P.S. Note to Daniel Wellington: if you need me to pick another watch write about another watch, let me know! *insert wide smile*