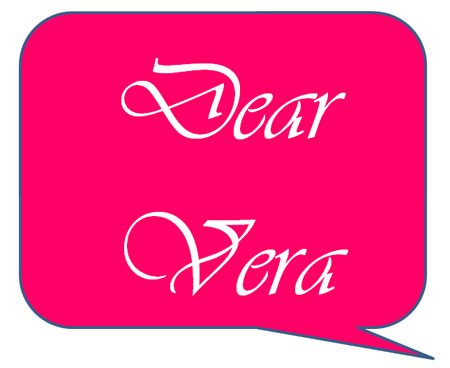 I tweeted yesterday that I received a Dear-Vera kind of letter, which I think is my first one on this blog – kind of. She's a reader of this blog, so I'm hoping we can help her by telling her what we genuinely think. My thoughts are below the mail.
Hi Vera, first of all, I love your blog and I have been following you from your days on NVS. Although I have never called in, I have never missed your show. I know you don't usually do this dear Vera kind of mails on your blog, but your last show (with the married girl getting a divorce) encouraged me to reach out to you. I live here in the United States and I travel to Nigeria about once every two years. The last time I went (2011) I met a guy. I am not at all a long distance kind of person, and I don't believe in filing for people. But I like this guy, Vera. He seems to really be into me. But I'm afraid.
I will see him again when I travel in two months and he's already talking about marriage. At my age (33), I should be thinking seriously about marriage, but I don't want to just bring him here. I have a close friend who brought her husband here as a fiancé, and they have been married for over three years with one child. He has also cheated and fathered a child with his American coworker. I just want to know what you and your readers think about filing for him.
Hey Dear,
First of all, thank you so much for reading my blog for so long. NVS (Nigeria Village Square) started nine years ago, so thank you very much. And thank you for listening to my show, too! You're right, I don't typically do Dear-Vera posts, but that's because I don't get them and I guess I've never really encouraged anyone to send them. But hey, there's always a first time.
Now, on to your letter. I'm sorry to hear about your long distance relationship; I can only imagine the frustration. That said, it's unfortunate that your friend's husband got someone pregnant after only three years of marriage, but you really should not use her experience as a measuring tape for your relationship.
It's difficult for me to say if you should or should not file for him because I don't have enough information to advise you on that. However, there are certain things you should consider which will help you decide what to do:
1.  Do you intend on moving to Nigeria?
2.  Does he have a way of getting here on his own (if you don't file for him)?
3.  How much longer can you handle being in a long distance relationship?
I'm going to assume that you want to be with your partner – geographically – so you'll have to either file for him or he has to come here himself. If filing for him is the only way for him to get here, then do it, but that is only if you feel in your heart and your head that it is the right thing to do. Take your time though; don't feel pressured.
You shouldn't be thinking so much of your age or using it as justification for getting married. What matters most is that you marry the right man for the right reasons. So vet your guy very well. Make sure he's genuinely into you and not the green card, and make sure that he is and will continue to be faithful to you. I know there's no way of knowing the future, but as much as you can, make an informed decision based on what you believe to be true right now. Good luck!
Alright, everyone, comments are welcome. Please tell her what you think
P.S. I'll be happy to post more letters here, so if anyone has something, feel free to send it. blog@verastic.com
UPDATE: Igwe has his own response which is completely different from mine. You can read it here.