My husband left me in 1975. Told me he needed space. What did I do I find if with a 14 and he left me for her. I got upset applied for divorce married another person day after my divorce. It has been 41 years to this person but i still want my first husband back. Am I crazy. I dream about him. I love him so much and I dream about him all the time. Should I tell him this?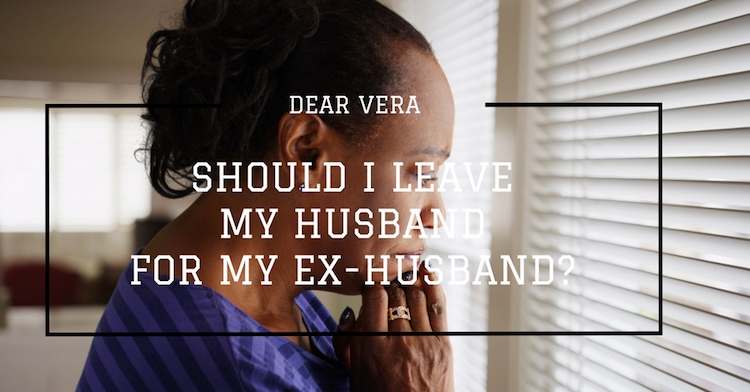 My dear,
I'm not completely understanding your email. It sounds like you're saying that your husband left you for a 14-year old in 1975. Or did you mean to say 24-year old? Possible pedophilia aside, I have to answer this honestly as if you are my best friend. My response, therefore, is yes, I definitely think you are crazy. A man who marries you and then abandons you and his commitment to you is not a man of noble character. In my opinion, he is not a man I would want to be married to or associated with. And if he's been gone for 41 years while another man has – presumably – loved you and been there for you, then it's even crazier to go back to him.
Not that it should matter, but you made no mention of how this ex-husband feels about you. Does he feel the same way about you? Is he apologetic (and repentant) of his previous major ball-dropping? People change, and 41 years is a long time for him to change (and I don't anticipate that he's the same man – hopefully), but has he changed? Search within yourself and ask yourself what it is that is pulling you back to him. Could this be a case of unfinished business/lack of closure? Are you wanting him now because you cannot have him? Are you bored in your marriage and just needing a new, exciting adventure? What is it that really compels this longing you have for him?
As your virtual friend, my answer is NO. Stay away from him. But ultimately, the decision is yours to make. Goodluck!
Sweet Potatoes, please sound off in the comments.