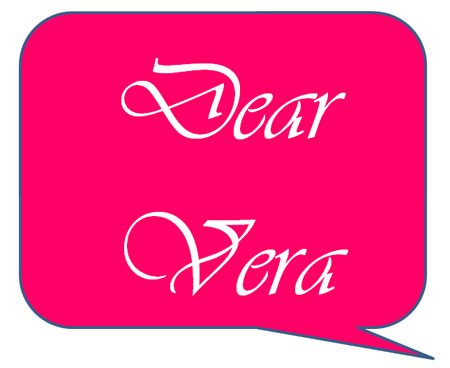 Hey Vera, I want to know how you became certain Igwe is 'the one' i.e how you became so confident to share his pictures on social media and things like that. I don't know if you know what I mean. Also, how can I be more sensitive to my Boyfriend? He thinks I'm too laid back and nonchalant.
My Sweet Potato,
Surprisingly, this seemingly simple question is much harder to answer because there are elements of our relationship that I don't want to talk about yet. That said, how did I know that Igwe is the one? It was not one thing in particular, nor was it at a particular time that I knew. But even before we were officially dating (in fact, while I was still fighting him off and saying that I was not interested), I felt a kind of comfort with him that I had never felt with anyone else.
Rewind: I completely understand what you mean about being nonchalant because that is who I was (and who I can still be, if it comes down to it). I remember my ex always complained about me being nonchalant and having a wall around me. He was right. But fundamentally, the reason why I felt that way was because I was not really quite there with him.
I don't know details of your relationship, but it's possible that you are nonchalant because you are not quite there with your boyfriend. Or maybe you are, but you are not too quick to trust and so you put your walls up and act nonchalant to protect yourself. It's your defense mechanism. If it works for you, then good for you.
Fast forward: With Igwe, things just came easily. Even when I only knew him for a little bit, it felt like I had known him forever. I don't have the words for it, but I know that I felt a kind of comfort and familiarity with him that I had never felt with anyone before. So putting pictures on social media was just a drop in the ocean compared to everything else that I did off of social media.
I hope this helps you, Sweet Potato. For everyone else reading this post, please help our Sweet Potato. Just apply the question to yourself.