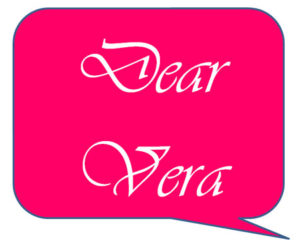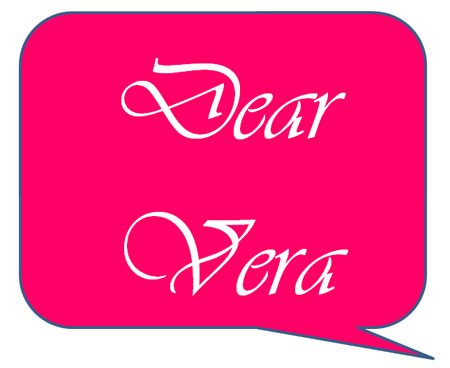 I received this e-mail on Thursday last week, and I have been sleeping on it since then. Our Verastic reader – let's call her Ann – is having a sexual issue that isn't half as uncommon as she may think. Read it with care, and please, tender your opinion(s) without judgment. I'm going to respond to this letter differently by also including Igwe's thoughts. When you are done reading this post, please respond, and then share it via Twitter, Facebook, and e-mail. Let it spread as wide as possible. Help can come from anywhere.
Hello Verastic. Your blog is fairly new to me (i.e if you would call 3 months new) and i have enjoyed every bit of it. I am assuming Midnight bluez is still an active segment of Verastic.com hence my mail.
I am a 31 [year old], in my second year of marriage. I am not your average romantic/lovey dovey kinda girl uhm uhm. I am responsible, just not that one that melts away, nope! Before my husband i dated a married man (out of a complete unknowing…matter for another day).
Before this man, i was sexually active in a not too fun kinda way and then he came along and gave me "the experience". Fast forward to my sex life with my man now. He is a good man, loves me and i, him, stays very long and strong through intercourse but here is the problem: If i have to orgasm or thoroughly enjoy intercourse with my man, i would have to visualize sex with the other man (the married one from the past) or any other pornographic scene for that matter.
Now, i do not even visualize these men with their faces and all that, its just the size and the way they do the do. I love my husband more than life, that i can assure you. I know that i would never consciously want to be with another but this is what it is. It makes me feel like a cheat and i completely hate the feeling. How do i handle this?
My Opinion: Dear Ann, I don't know what kind of exciting sex you had with your ex boyfriend exactly, but I think he may have set the bar pretty high (and this is a good thing!). This may sound like a cliché, but I think the best thing you can do now is tell your husband what you like. You said the sex is good, but you have to imagine your ex (or a pornographic scene) to have an orgasm.
What is it that your ex did that made the sex explosive? Was it something he said? Something he did? The way he did it? The way he touched you? Think well about it. Whatever  it is that made you cross over to orgasm, tell your husband to do it. I don't know exactly how this conversation would go with him. I mean, I don't know what kind of husband you have. Would he be offended that you are implying he's not doing what you need? But whatever the case, do NOT tell him that you imagine someone else. Oh, and to answer your question, I don't think it's "cheating" to think of someone else while having sex with your husband, but I don't think it's a great thing either.
Igwe's Opinion: Dear Ann, men have this thing where they think differently about their wives. Once a woman becomes his wife, a man tends to treat her differently. He respects her and adores her. Consequently, he has sex with her like she's his wife, never like his girlfriend. It's a double-edged sword. It's good that he respects you as his wife, but when it comes to sex, you probably want him to go all in. You want him to f*ck you, not just make love to you. You want him to go crazy and make you crazy.
This is possibly the reason why your married boyfriend rocked your world. Perhaps, he didn't go all in with his wife, but because you were his girlfriend (not his wife), he did things with you and to you that he'd never feel comfortable doing with/to his wife. It is also possible that your husband is now doing the same thing (sexing you like his wife). This doesn't mean at all that he's doing something with someone else; it just means that maybe he is not comfortable becoming a monster with you.
Ultimately, you have to talk to him. Another option is to just show him. For example, you can initiate things or you can introduce things – whatever you want – to the bedroom. Make him understand what you want.
Goodluck, Ann! I hope this helps, and if you have an update for us (or more questions), please write us again.
P.S. Ann talked about the Midnight Bluez series. I don't do Midnight Bluez anymore, but technically, it isn't canceled. Dear Vera is exactly the same thing, so we'll just say that we continued Midnight Bluez under a different name.
P.P.S. Send a Dear Vera mail via blog@verastic.com or you may send it anonymously via the contact page here. Whether or not you include your name in the Dear Vera mail, the post will never, ever include your name.
P.P.P.S. Read previous Dear Vera posts HERE.
DISCLAIMER: My and Igwe's response to Dear Vera letters are solely based on opinion, and should be taken with caution and at the express discretion of the readers and writers.