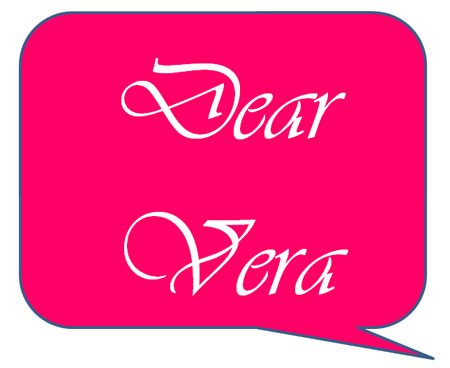 I met my husband when I traveled to Nigeria some years ago. We fell in love and dated via telephone and internet. You know how that goes. We dated this way (and saw each other twice during the relationship) before we finally got married in Abuja in August of 2013. Yes, we have been married for less than a year.
I started filing for him in January of this year, but I'm still waiting to hear from Immigration. You know how long it takes them to do things. About a week after I submitted the application, a guy that I used to know came into my life again. I'll call him John. I have known John for about 17 years, and we have always had that off and on attraction to each other. We have never dated, never had sex, and never even kissed, but there's always been that vibe. We have always had each other's numbers, but our conversations are here and there. We may talk everyday for one month and then no communication for the next 6 months.
Until this recent reconnection, I have never thought too much about John. This time, I cannot stop obsessing over him. I'm constantly thinking about him and getting sexually aroused at the thought of him. We still have never had sex or done anything close to it, but for the first time ever, John and I are actually being verbal about our feelings.
My best friend is the only one who knows what's going on, and she has advised me not to sleep with John, no matter what. She says that I should not cheat, but that if I must, I should not do it with John. She is convinced that whatever I feel for John right now is only temporary, and I don't even think she takes my obsession with John seriously. She thinks I only want to sleep with John because my husband isn't here, but she couldn't be more wrong.
Because I spend all this time talking to John, it's making me question my marriage. Did I do the right thing? Did I marry the right person? Did I move too fast? Should I have waited to marry him? What if John is the one? Do I just want him because I have never had him — and it's taboo to have him now? Ultimately, what I want to know is should I cheat my husband?
Ann
My response:
Dear Ann,
Unfortunately, I cannot really answer your questions about whether you married the right man or whether you rushed into marriage with him because there are details that we obviously don't know. I don't know if what you feel for John is love or infatuation, but I will not advise you to have sex with him under any circumstance. See, whether you married the right man or not does not change the fact that you are married, so sleeping with another man should not be an option. You need to decide who you want: your husband or John. You cannot have both. The answer to your ultimate question is, no, you should not cheat on your husband.
If you're reading this post, please contribute your opinion, too.
Read more Dear Vera posts here.
There are 3 ways to submit questions to Dear Vera:
1. E-mail me directly blog@verastic.com
2. E-mail me via my contact form HERE. You can fake your e-mail address, if you want.
3. Ask me a question via my ask.fm page. Truly anonymous, but it only allows 300 characters, so if your question is longer than 300 characters, you may need to revert to option 1 or 2 above.