Yesterday, I read an article inspired by LinkedIn founder, Reif Hoffman. It's career advice for college graduates. Although it was written for recent college graduates – which I am not – I still found it very helpful. When the billionaire founder of the top network for professionals writes, you read. And you get inspired. Just because you (I) may not plan on having a network for professionals, you (I) may perhaps plan on having something.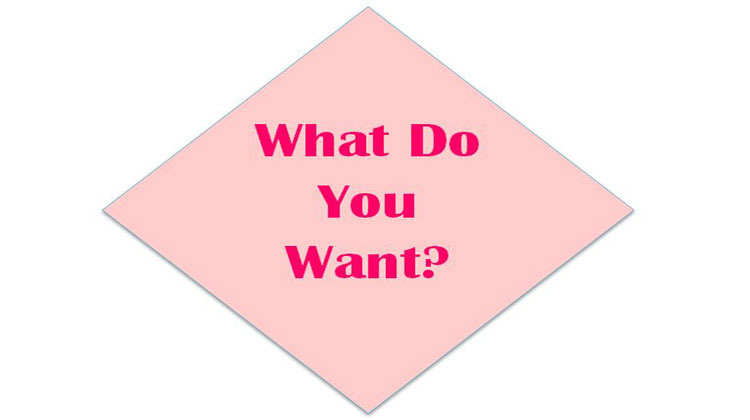 One of the things he wrote that struck me – and inspired this post – is that I should stop making it about me and make it about everyone else. So while I am grateful for all who read this blog and share its contents, I want to know: what do you want?
What do you want me to blog about? What would you like to read more of? Would you like me to do more personal posts? Would you like me to blog about current (and weird) events? Would you like to see more beauty and fashion-related content? Are you waiting for the features (I have a tab up there for features, which I thought I would have started by now, but things are slower than I anticipated. The tab is for features of many kinds: weddings, proposals, births, engagements, personal style, and much more)? Hopefully, this tab will be live by the end of May 2014.
Ultimately, I want to know: is there something on Verastic that you'd like to see more of? Or is there something that isn't currently on Verastic that you'd like to see (apart from gossip)? Please tell me. The joy in blogging is engaging with you, and if you are not engaged, then there is no joy. And when there is no joy, Vera does not sleep at night. You wouldn't want me to suffer blogging insomnia, would you?
Meanwhile, can you take a moment to do the survey below, please?
Create your free online surveys with SurveyMonkey , the world's leading questionnaire tool.
P.S. Thanks to everyone who has subscribed to receive Verastic via mail.
P.P.S. I know that you are my readers, but I really don't like referring to you as 'Readers.' It sounds so boring. Maybe I'll refer to you as unicorns? Or maybe super heros? Any suggestions?