Because you want to know, and because I am all too happy to tell you: You know I have a special love and appreciation for bras (and panties), and I also just love blogging about it. I have told you before about how I dump my bra when I come home, but now I'm going to share where my bra goes in a day. Why? Because of women who do.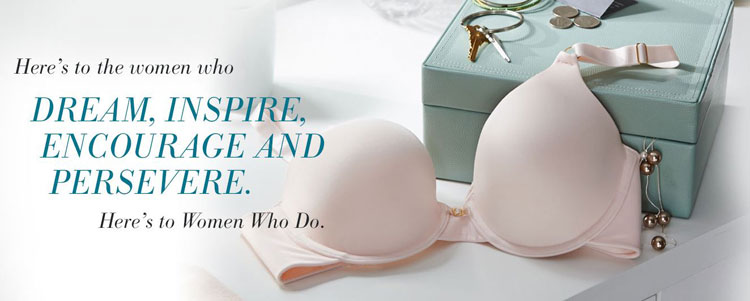 Vanity Fair® has launched a campaign called Women Who Do: for women who Dream, Inspire, Encourage, and Persevere. For me, there are so many women who inspire me for so many reasons. They do all these things, and much more. At the top of my head, I'm thinking about my mommy.
My mommy is no spring chicken, but she has not stopped dreaming, and I am always amazed by all the things my mommy still wants to do. She inspires me to keep dreaming and to keep trying. In spite of the curve balls that life has thrown her way, she continues to amaze me with her will and perseverance. If I can be half the woman that she is today, I will be all too proud of myself. But I don't think my mommy even knows how much she inspires me. I don't have the words to tell her, and if I did, she wouldn't believe me anyway.
Vanity Fair® is using this campaign to encourage women like you, me, and my mommy, and I am loving every bit of it. Usually, people would blog about a day in their life, but I want to blog about a day in the life of my bra. It starts in the morning after I take a shower and get dressed. I work from home now, so most times these days, I don't have to go anywhere, and so I remain braless on those days (with my t-shirt and underwear), but on the days that I do have meetings, the right bra makes all the difference. I have had ill-fitting bras, so trust me, I know.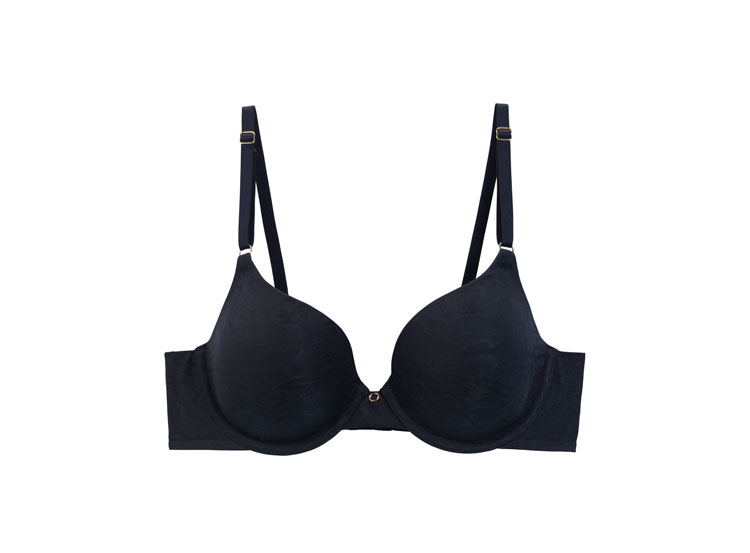 When I leave the house, I go for whatever meetings I have. I usually try to fit as many meetings as I can in one day, so that I don't end up driving everyday. After my three, maybe four meetings, the workday is usually over, so I run whatever errand I need to. Then I make it back home. As soon as I walk in, I take my bra off and throw it wherever. At any given time in my house, I have a bra in odd places: on the couch, on the dining table, in the kitchen, on the deep freezer in the kitchen, etc. There are days I dress up and I have to go through the house looking for a particular bra until I find it.
This is pretty much the life of my bras. If they could talk, they'd confirm my story. If you have never had a bra fitting, you may be wearing the wrong bra. Vanity Fair® is currently doing a LiftTOUR in JCPenney, Kohl's, and Sears across the country to give bra fittings and better, better, better fitting bras. For every single bra fitting that Vanity Fair® does, a brand new bra will be donated to Dress For Success, for even more women who do.
Want to know more? Of course, you do. Check out the Vanity Fair® website and the Women Who Do campaign site. Also show some love on Vanity Fair®'s social channels: Twitter | Facebook | Instagram | Pinterest | YouTube
Wait! That is not all. Every single comment left on this post is just another way that Vanity Fair® is showing support for Women Who Do because each comment will be entered into the sweepstakes: $100 VISA card. All you have to do is leave a comment and tell me who inspires you? Don't say my mommy because she's already taken!
Sweepstakes Rules:
No duplicate comments.
You may receive (2) total entries by selecting from the following entry methods:
Leave a comment in response to the sweepstakes prompt on this post
Tweet (public message) about this promotion; including exactly the following unique term in your tweet message: "#SweepstakesEntry"; and leave the URL to that tweet in a comment on this post
Blog about this promotion, including a disclosure that you are receiving a sweepstakes entry in exchange for writing the blog post, and leave the URL to that post in a comment on this post
For those with no Twitter or blog, read the official rules to learn about an alternate form of entry.
This giveaway is open to US Residents age 18 or older. Winners will be selected via random draw, and will be notified by e-mail. The notification email will come directly from BlogHer via the sweeps@blogher email address. You will have 72 hours to respond; otherwise a new winner will be selected.
The Official Rules are available here.
This sweepstakes runs from 9/8 -10/19/2014.
Be sure to visit the Vanity Fair brand page on BlogHer.com where you can read other bloggers' posts!