Remember the post I put up about how to spot a player? It's the post about how a player puts his phone face-down (instead of face-up) like most people.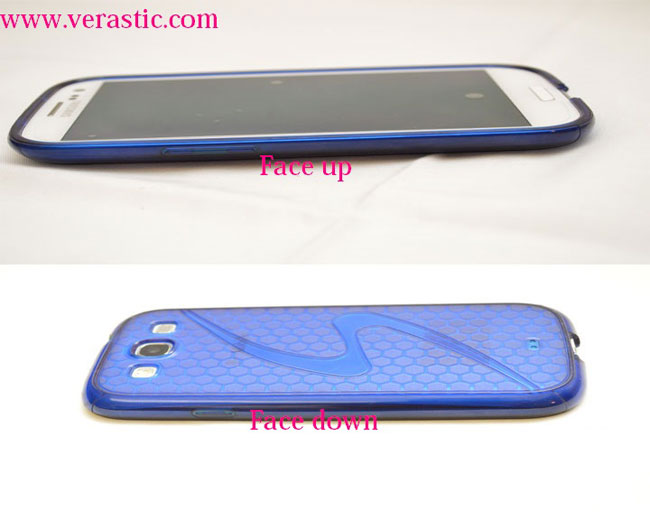 I put it up in April of last year. Dang. I can't believe it's been almost a year since that post. I remember it like it was just a couple of months ago. Anyway, I received a new comment on it yesterday, which was just entertaining. The comment came from Jay, and according to him, my post is ruining his relationship.
Here's his comment:
This article is ruining my relationship! Thank you! I have always sat my phone down face down. Why, I have no idea just a habit I guess. But now that my girlfriend has read this ridiculous article and has came to the conclusion I'm cheating. I'm trying to break this habit. But as with all habits it's difficult.we've been together for 5 years and have a child. I have never cheated or attempted to cheat. This article has had a horrible impact on my life and I may be loosing the love of my life due to your ignorance.you are a horrible Peron and I wish you the worst. By the way she has all my passwords and I happily let her go through my phone anytime she wishes but the bug you planted in her head remains.
My people, see me see panel beater oh. Really, when I first read the comment, my immediate reaction was, 'Cool story, bro. Now, tell it again." But now, I want to give an official speech:
Dear Jay, all my life, I have dreamt of making a difference in someone's life. I am honored to make such a difference in your life. I am humbled that while I am minding my business over here, you and your girlfriend are possibly mentioning my name. This tickles me in ways that I cannot express. As for me being a horrible person and you wishing me the worst, while I do appreciate the generosity of your words, I'd say no, but thank you. And please, send my sincerest regards and gratitude to your girlfriend for reading my blog.
P.S. Watch out for How To Know He's A Player – Part 3