The White Queen is over, and I have learned so many lessons. The show is set in the 1400s and is centered on the battle for the throne and how three women – Elizabeth Woodville, Margaret Beaufort, and Anne Neville – are working behind the scenes to gain the throne. Here are the 20 lessons I learned from this series: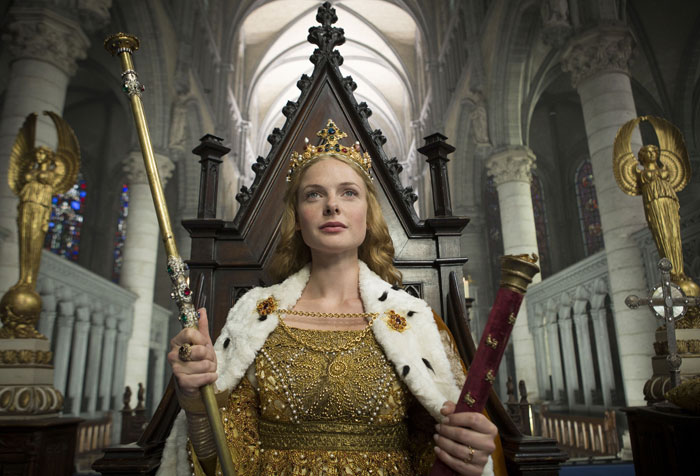 1.  No matter how "good" a human being is, he/she is still capable of evil. It scares me because I'm convinced that there are certain things I just will not do, things that I am simply not capable of doing. But what if I am put into a situation where I can (and feel the need to) do it?
2.  Power changes people: sometimes for better, and sometimes for worse.
3.  Power is intoxicating, and our thirst for power is insatiable. The more we have, the more we want. There is never really enough.
4.  Whenever there is war, people suffer, and people die. I know it sounds obvious, but somehow, when people prepare for war, they seem to forget that no one truly, truly wins.
5.  Men may be the heads of their households, but women are really the necks.
6.  Most of us (women) still don't know the power that we have in our hands, the way we can alter outcomes. Incredible.
7.  Whether you're of royal blood or of "common" blood, death hurts the same way.
8.  Being a leader is not for the faint of heart.
9.  There really is nothing new under the sun: adultery. Fornication. Murder. Betrayal. Envy. Everything. Been there, done that.
10.  Whether you are a queen or a commoner, it cuts deep when your husband has sex with another woman. It cuts very deep.
11.  When a man loves a woman, it shows. He doesn't have to say it; it just shows and radiates, much to the envy of everyone else.
12.  Faith can move mountains, and it can turn banished outcasts into Kings, too. Talk about the rejected stone becoming the chief cornerstone.
13.  When someone crosses you and/or betrays you, you should forgive them, but you should keep them close, only so you can watch them, not so you can trust them. They shouldn't be trusted.
14.  The higher your walls are, the harder it is for the enemy to jump. Protect what is yours, and protect it jealousy and violently.
15.  Peace of mind is priceless.
16.  In order to have power, you need power first. Ambition is great. But ambition without a plan and without a clear vision can lead you down a very wrong path.
17.  Confidence is good, but over-confidence can be deadly to you and your vision.
18.  Doing things that you don't really want to do, just to please people can end up costing you more than if you had just done what you actually wanted to do in the first place.
19.  Generally, people will stand by you as long as they have something to gain from you. This doesn't necessarily translate to love or loyalty.
20.  The only reason why humans have not attempted to seize the throne from God is because no one knows where He lives or how to get to him.
Yes, I learned all these from watching The White Queen. Some of these things, I knew already, but watching it on television in a show that portrays actual history of people that lived in the 1400s is amazing. If you haven't seen it yet, you can catch it on Starz OnDemand. There are only 10 episodes – unfortunately.
For Vera so loved The White Queen that Vera made up a queen name for herself: Queen Sophia IV. I tweeted so much about The White Queen that its official Twitter handle started following me on Twitter AND on one random they, they contacted me and asked for my address. They sent me a t-shirt and a mug. I Live!
I tweeted about it. What can I say? Starz sure knows how to make a girl feel like royalty. Just so you know, Starz, I love you, and I'd totally love to come audition for you. No kidding.