Next to reading and sleeping, one of my favorite things to do is watch TV. And there are so many TV shows to watch! I have put up a few posts about shows you should watch, and I don't know why I haven't blogged about this show: Masters of Sex on Showtime. If you watch Masters of Sex and have not watched the most current season to the end, please escape this post now and read any of these other very interesting posts instead. If you don't watch it, or if you don't care that this is a spoiler post, then, please, proceed with no caution.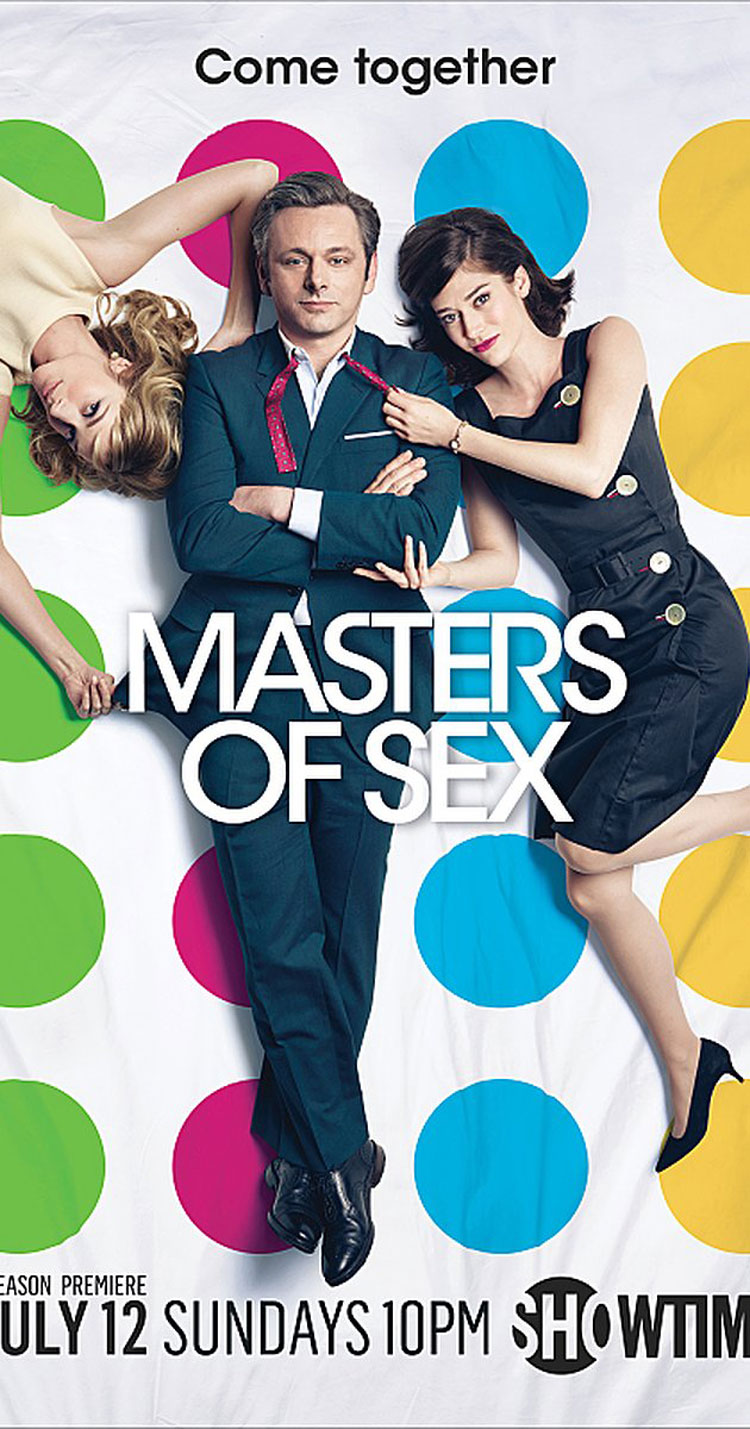 Masters of Sex is set in the 1950s and 1960s and is about Dr. Bill Masters, a doctor, researcher, and pioneer in the science of human sexuality and his partner-turned-lover-turned-co-author, Virginia Johnson. Taking on human sexuality in the 1950s and 1960s was a freaking big deal. It was a time when even discussing it was considered a taboo, when sex was synonymous with love and married, and when it was something men did and women happened to be part of, so doing a research that involved people having live sex while being watched and monitored and recorded — well, you might as well have hung yourself to die. I cannot compare the "tabooness" of discussing/studying sex at that time to anything today because today, anything and everything goes.
Anyway, the point is that in this show (based on real people, by the way), Bill Masters is married to his wife Elizabeth "Libby" Masters and they have three children together. Virginia has three children, too, but she's married to her ex husband, and she's only married to her ex husband for "show" because during that time, it did not look good for a woman to be single, and it looked worse for a single mother working alongside a married man, researching sex. So she married her ex husband, just so she could be called Mrs. Somebody and so she could continue this research that was very important to her.
Virginia became Bill's lover when he himself was experiencing some sexual challenges and he and Virginia came to the bright idea to experiment on themselves (by having sex) and that was how Bill was cured. Their experiment turned into a full blown affair (more like it was an affair to begin with and they called it an experiment because it made them feel better), and it was going well [mostly] until Dan Logan happened. He was a wealthy married man who invested in Virginia's and Bill's work and was trying to find the right scent to elicit sexual feelings. He, too, fell in love with Virginia. And that leads me to my post today.
Both Dan and Bill were married. Virginia was married, too, but hers doesn't count since she did it for show. Both men knew she was sleeping with them both, but neither of them found that to be reason enough to leave Virginia and run for the hills. If anything, Dan ended up telling his wife that he loved Virginia and then divorcing said wife and proposing to Virginia, and Bill ended up confessing to his wife that he's been sleeping with Virginia for ten years. The two men even sat down at dinner and discussed why the other would not be the one getting the girl. At the time of this conversation, they were both still married to their wives.
And I sat on my couch and wondered why I did not have men rolling over themselves to have me, and what did Virginia even have that I do not? Well, she has three children and I only have one.
But seriously though, the show has some very messed up characters, and I love it. Every single person is deeply flawed and yearning for love and acceptance and understanding. At some point, everyone in the show isn't sleeping with whom they're supposed to be sleeping with. Bill is sleeping with his lover, Virginia. Virginia is sleeping with Bill and another married man, Don. Bill's wife, Libby is sleeping with her widower neighbor (can't remember his name).
In 2016, it's still frowned upon when a woman is career-driven, opinionated, and sexual, and Virginia is all of these things, so in the 1950s and 1060s, this must have been 20 times as tabooed as right now. During a time when women were especially discouraged from having a life outside the kitchen and bedroom, Virginia dares to have it all: husband (although not real), children, great career, and great sex that is not for procreation or the sole enjoyment of the man. She was wild, and I salute her for it. Whether or not she identified as a feminist, she was definitely a feminist.
P.S. I love Betty, the admin. She knows everything.
P.P.S. Consider me an official fan of the 50s and 60s style. Oh, my God, their clothes are everything. If you see me dressed like a time machine blew me in from the past, you know what happened.