I won't lie; I like being featured.
CNN – October 2015 (I was quoted in a CNN article about the gun violence in Oregon)
CNN – July 2015 (I finally made it to CNN!! Wooooooooooooooooot!)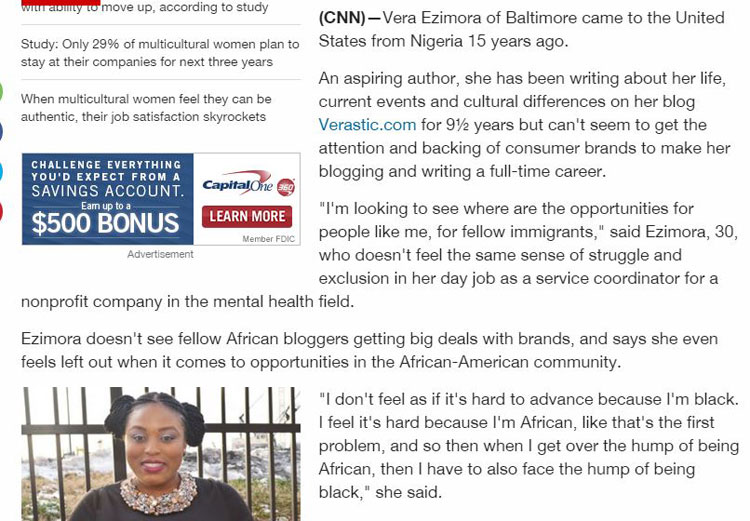 BlogHer Newsletter – April 2015 (I was the featured blogger in BlogHer's newsletter.)
CBN – December 2012 (CBN featured my tweet in their Washington report).