I won't lie; I like being featured.
CNN – July 2015 (I finally made it to CNN!! Wooooooooooooooooot!)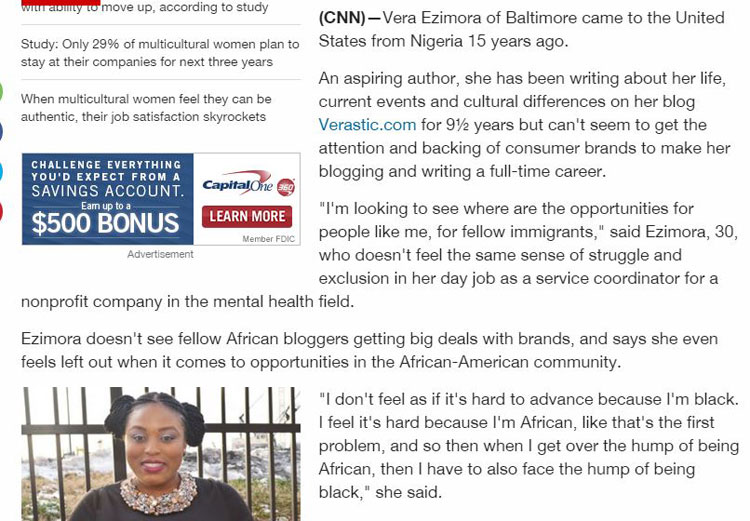 BlogHer Newsletter – April 2015 (I was the featured blogger in BlogHer's newsletter.)
CBN – December 2012 (CBN featured my tweet in their Washington report).
Reading this has inducted you as a Sweet Potato and a member of Elders' Council of Verastic. Please don't forget to share this post and subscribe below for more awesomeness.
Join the council of elders