Happy New Year, Sweet Potatoes!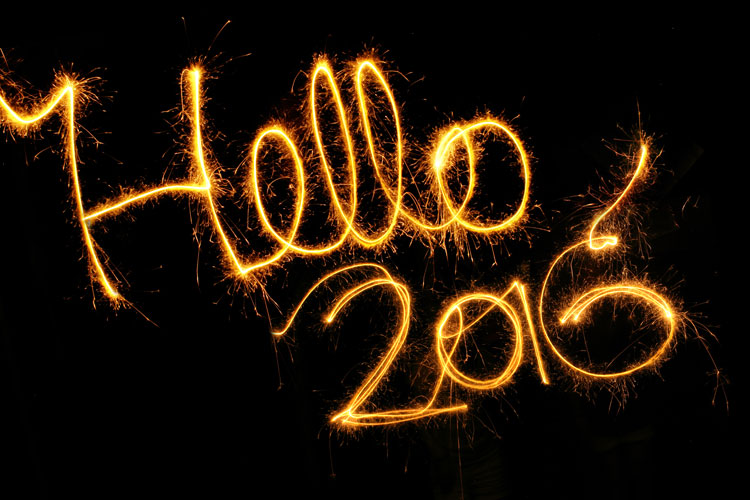 I cannot believe that we are in 2016! Like, where on earth did all the time go? I started 2015 as a two-person family, and now, we're a three-person family. That's the summary of my year. Do you make New Year resolutions? I don't. I stopped making them years ago because I never keep them anyway. But I do have many things that I plan to do this year that I have never done before.
Igwe and I have a lot of things planned for 2016, and I cannot speak for him, but for me, I am terrified! One thing I have learned is that a year is not a long time at all, but it is enough time. I am praying for all kinds of favor and grace from Jesus because I need it, and I need Him. I'll blog about these things later.
But speaking of plans, do you create vision boards? I absolutely love them. My vision board from last year had a lot of things – some happened and some didn't. For example, the first thing on my vision board for 2015 was a picture of identical twins. Tehehe. I didn't get my confusingly identical twin boys, but Ada Verastic happened. I also had Nigeria on my vision board for 2015, but I didn't make it. I would have shown you the vision board, but I can't because it's so personal and detailed, and I don't like it being seen by anyone. The only who see my vision board are God, Igwe, and me. And now, Ada Verastic. But you should consider making one.
Yesterday, I sent a special thank-you email to the Sweet Potatoes who are subscribed. If you're not subscribed, please do so below. Don't worry, I don't send emails every day or week or month. I'll only email you when I have something important to share with you.
In spite of not making New Year resolutions, though, I read an article on Inc that I absolutely love. It's titled 17 Resolutions Only The Most Successful People Make. You can read the full article on the Inc site, but I'm going to list the 17 things here and how they apply to me.
1.  Do one thing you've been afraid to do: Oh, I have a big one here! But it deserves a post on its own, so keep coming back. I'll blog about it in the next few days. Whew! I'm still afraid sef. Can you guess what it is before I blog it?
2.  Apologize for one thing you need to apologize for: This one is surprisingly harder than anticipated. Not because I didn't do anything that I need to apologize for, but because I think I already apologized. Plus, I'm a bit confused about whether I should apologize for something I did in 2015, or something I am yet to do in 2016.
3.  Start one thing you've always wanted to start: I have been talking about getting on Periscope for far too long, and I am yet to do it. Well, I'm on it, but I don't have a single video. But guess who's gonna go live on Periscope later today? Meeee!!! Join Periscope and follow me, so you know when I go live. Plus, remember when I mentioned in a previous post that I am working on a personal project which I will announce later? Well, I'll announce this later in a post too!
4.  Tell one person how awesome he or she is: This one isn't difficult, and I even have more than one person. I have all you Sweet Potatoes!! You are all very awesome.
5.  Prove one person wrong: Proving someone wrong is often a huge motivator to get things done. In my case, however, I currently don't have anyone to prove wrong. Not because they do not exist, but because they do not matter.
6.  Ask one person for help: I am the queen of not asking for help and instead suffering alone. Well, this year is going to be different. I cannot pull off all my projects by myself. I'm going to need a lot of help.
7.  Offer to help one person: Okay, I'll keep this in mind.
8.  Do one thing no one else is willing to do: I cannot think of one thing right now, but I'll definitely keep it in mind.
9.  Just once, refuse to care what other people think: Oh, I'm already doing this, and I am always happier for it.  I have been called many things because of this: selfish, nonchalant, extreme. Well, guess who the selfish, nonchalant, extreme, and happy person is?
10.  Tell one person yes: I already do this.
11.  Tell one person no: I already do this, too. It ties with number 9.
12.  Fire one person: I have done this already. It's part of my Number 1, something I have been afraid of doing. Sort of. More about it when I blog.
13.  One time, just let it fly: This one is very important to me. I told you I always waste so much time before doing something because I'm trying to get it perfect first. It's so bad that it even affects little decisions like doing a scope on Periscope. Problem is that trying to get it perfect the first time takes so much time that it sometimes results in inactivity. 2016 has to be different.
14.  Do one thing that's not your job: Well, I always close the wipes warmer after Igwe leaves it open and I'll continue to do so in 2016. Does this count?
15.  Embrace one thing another person does: Big one for me again. I should stop trying to always reinvent the wheel. I hate following in people's steps because I want to create and follow mine, but this year, I'll work on embracing someone else.
16.  Do something foolish: This sounds crazy. And foolish. I feel like I have done enough foolish things to last me three lifetimes. I regret many foolish things I have done, and I realize that it's pointless because they already happened. But to do a new foolish thing? I will try.
17.  Call your parents: Does not apply to me. If anything, I call too much. We talk all the time. I don't need to call them more, but if you're someone who does not talk to your parents a lot or at all, 2016 is the time to start. Call them. They love you.
That's it, folks! I hope we all have a 2016 year that beats 2015 out of the park. God bless you, I love you for reading, and Happy New Year.
P.S. Note that these 17 things do not have to be done on the first of January, of course. Ha, that would be crazy. These are just things to do for 2016, so we've got over 300 days to execute them.