Right now, right this minute, I have random people sending me What's App messages on my phone about the status of the help I'm rendering them for their US Visa. Who are these people, and why do they think I can be their path to the abroad, you ask? Well, you can thank my daddy for that.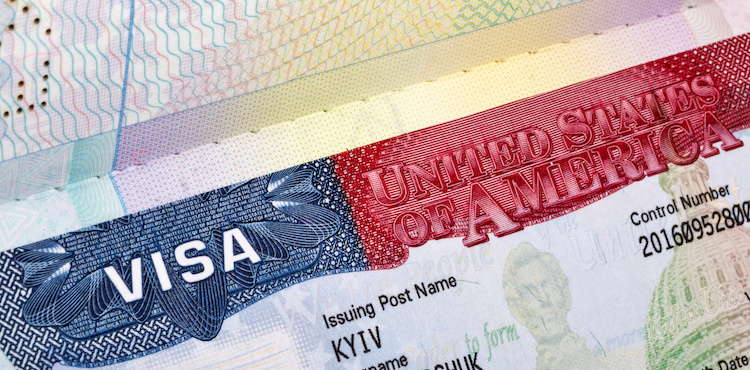 While I was in Nigeria last year, my daddy made it a point to remind everyone that I was that his American daughter he had been talking about since. And when some people asked him if I could help them, he became somewhat of a broker, telling them that I could indeed help them, but that it was up to me to do so. No, daddy, it isn't up to me. I have zero ties with the powers that be who issue travel visas into America. Where I wan know them? In fact, I don't like anything that has to do with the American Immigration People (as I call them), and one day, I'll tell you what they did to me.
The result is people contacting me about the help, saying they really want to come over here to better their lives and help their family. And you know, I get it. I'm am immigrant, so I am all too familiar with our hardworking spirit, especially the Nigerian immigrant. It is not a coincidence that we are the immigrant group with the highest number of college degrees in America. Best believe that.
All that wonderfulness being said, I still have no power to provide an American visa for someone, and I certainly don't know the people who do. So now, although I did not start this, I find myself feeling bad, feeling like I'm crushing someone's dreams of coming to America.
My mommy isn't innocent either. Although she does not tell people that I have the power to bring them to America, she does tell them that her daughter is a writer, and that her daughter works with brands. The result is more random people sending me messages about writing, newsletters, working with brands, etc. They're contacting me and asking me to hook them up with brands in Nigeria.Yes, I work with brands, but I do so in America — with American brands. I don't know anything about connecting these brands with writers/bloggers in Nigeria, and I regret that I don't know.
Last year, when I got featured in a Nigerian publication (Guardian), my mommy photocopied the page that had my feature and distributed it to the women at the women's meeting in the village during Christmas. Normally, I'd shake my head and wonder what to do with my mommy, but now that I'm a mommy too, I still shake my head and wonder what to do with my mommy, but I also understand why she's doing what she's doing. It's the same way I think of Ada Verastic. I think everything she does is the rarest, most wonderful form of magic, and I want to share it with everyone, and you can't convince me that it isn't magic.
So, anyway, I am apparently granting American visas now, so if you want one, let me know. After granting the visas, I'll be looking at also granting airplanes for the trip to America and mansions for people to live in when they get here.
P.S. Both of my parents lived abroad at some point in their lives, so I know that they know that this is not how this works.
P.P.S. It's safe to say that my parents are proud of me, and this makes me very, very happy.