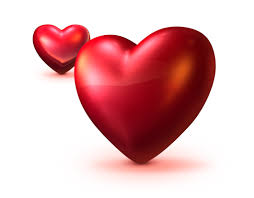 This week's Throwback Thursday post is from January 2010. I wrote the post because I was going to discuss life lists on The Verastic Show with Just Joxy. However, I included part of my "love list" in the post. I wrote my list after watching an episode of Oprah where she and her guest talked about the importance of writing things down.
I have always written things down anyway, but I didn't have a love list – a list of things I wanted in my partner. So I went ahead and created one after watching the show. The list was written in 2008. I didn't have a boyfriend then, I remember. I don't know where that list is now, but these few numbers I put in the post are outstanding! I don't like getting all mushy on this blog, but Igwe actually meets every single number. I just had to share this as a Throwback Thursday post. I am amazed. And frankly, quite proud of myself. I sure know how to pick 'em – and this time, I am not even saying it sarcastically. Usually, when I say 'I sure know how to pick 'em' about my relationship, I am saying it with utmost sarcasm.
Read the original post HERE.
***************************************************************************
Number 2: He must be crazy about me and not be afraid to show it.
Number 3: He must have an uncanny sense of humor and be able to understand my jokes.
Number 5: He must be 100% faithful to me.
Number 6: He must miss me always.
Number 11: He must be supportive of my career.  That means helping me to edit, and not picking fights with me over the content.
Number 12: He must be willing – in fact, eager – to do some subtle public display of affection like a kiss here and there (a kiss on my forehead or cheeks), his hand in my back pocket, his hand on my thigh while we're at the table, etc.
Number 14: He must not be abusive to me (physically, emotionally, verbally, financially, etc).
Number 16: He must be 100% attracted to me.
Number 21: He must be vulnerable.  It is part of being human.
Number 27: Finally, he must be the one God designated for me and me alone.  He must be my soul mate.
Written on Wednesday, December 17th 2008
11:10 am.
These are a few of my favorite love needs … from my love list.  It's been over a year since I wrote this love list.  Obviously, these are only a few of the things on the list.  I have not edited this list since I composed it, and in putting it on this blog, I have not changed anything either.  Reading the entire list, I couldn't help but laugh.  I cannot say for sure that my desires have or have not changed since December 17th 2008, but I will certainly re-evaluate my list.Certain things would have to be reworded – like number 11 where I said I need him to support my career by helping me edit.  That wouldn't be fair.  Of course, I still need him to support my career, but editing is not the only way for him to show support.  Simply being there, patting me on the back – or preferably, kissing me on the forehead, lips, and neck, in that order … or simultaneously -  and saying, 'Way to go,' will get the job done, too.