I believe that everyone has intuition and gut feeling, and that women especially have more. Whether or not we use it, that's a different issue. Anyway, this story happened in 2008, I believe. It was here in Baltimore, in the month of October. It happened when Funmie and I went for a 9ice concert, and I met this Yoruba guy. I eventually nicknamed him Spongebob because I thought he laughed like Spongebob. If you don't know what Spongebob laughs like, then watch this 16 second video below.
Anyway, this clearly happened in a different era cause 9ice was still hot and Gongo Aso was popping. The concert started late and after the concert, Funmie and I walked to the gas station next door to get something to drink. We were still outside, walking back to the concert building when he came to talk to me. It's been 7 years so I cannot remember the details of our conversation. What I do remember is that we exchanged numbers and the next morning he called me. When I picked up, he said, "Good morning, Sun Shine." I did not like that. I asked, "Sun Shine?" And he said something to the effect that I was his sunshine and I made a comment about how I just met him last night, literally hours ago.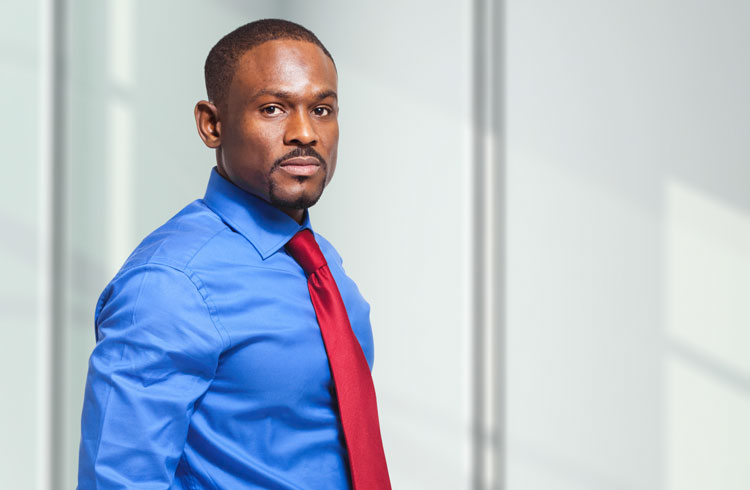 So that was how Spongebob and I started talking. He wanted us to go on a date. He offered to either take me out or cook for me. I don't know what brand of madness I was suffering from at that time, but I opted for him to cook for me – bad idea, don't ever do this. He could have been a killer or a rapist. My decision to go to his house was especially strange because I don't care for people I don't know to cook for me. At the time, I convinced myself that I had a good reason for going to this guy's house. In hindsight, nope.
This first date happened about two weeks after meeting at the concert, so obviously, we had gotten to know each other a little bit via telephone. At his house, it was a two-bedroom apartment that he shared with his friend in west Baltimore. He was 33 years old, he told me. He cooked rice and fish stew for me. That was a problem because I had explicitely told him over the phone that I did not like boiled fish. Fish skin is too slippery and slimy for me, so I always fry it. But he must have not been listening to me. Problem number 1.
He decided to give me a "tour" of his home, and as you can imagine, there wasn't much to see in a two bedroom apartment, especially considering that the living room, kitchen, and dining room was one big open concept room. He showed me his room, and he wanted us to stay there, so we would have more privacy (his roommate was home). I agreed to stay, but only if he left the door open. It defeated the purpose, he told me, so we ended back up in the living room. The date was uneventful. Problem number 2.
We kept talking via telephone, and I probably saw him maybe four or five more times. Twice during our talking, I ran into him at events of mutual friends. One time, he was showing me pictures in his wallet when one picture he had probably forgotten showed up. It was him and a woman, holding each other like a couple. It seemed to have been taken years ago in Nigeria. He said she was a friend. Okay now!
Spongebob had this thing where he would disappear to a place where phones clearly didn't ring and we wouldn't talk for like four or five days, and he would resursaface with one excuse or the other. One time, he told me he had not picked my calls because he had a bad car accident and was in the hospital for a week. I asked if he was hurt and he said he had some bruised ribs. Bruised ribs, I asked? An American hospital kept you for a week for a bruised rib? You don't even get that time for surgery. After grilling him for several minutes, he eventually admitted that he was joking. I did not believe he was joking; I thought he was lying and got caught, so he decided to say he was joking.
I never caught him with a woman, but something about him was not right. I told Funmie over and over that something was off about Spongebob. I did not know what he was hiding or to what capacity this lie could affect me, but in the month of December – about two months after I met him – I decided that whatever it was, I did not want any part of it, so I cut Spongebob out of my life. I just stopped picking his calls or responding to his texts. Eventually, he got the message and stopped calling and texting.
Less than a year later, I found out that Spongebob was throwing himself a big 40th birthday. 40, ke????? But he was just 33 last year. I also stumbled upon a family portrait of Spongebob and a woman and a new baby they just had. If my calculation was right, she was either pregnant at the time I met Spongebob or she got pregnant a little bit later. Either way, she was most likely in his life already. There was also another child in the portrait, about 7 years old. Till today, I still don't know if the woman is his wife, or where she was during that 9ice concert, or who the woman in the picture was, or who owns the 7 year old child … don't know, don't care. I just thanked God that I listened to my intuition and did not enter one chance.
Last time I heard from Spongebob was in 2011. He sent me multiple Facebook messages saying he needed to talk to me badly. I had changed my number from when I met him, so he didn't have my number anymore. He wanted to call me, but I refused to give him my number. He begged that I call him, so I blocked my number and called him. He apologized, said he knew he was not straight with me, wanted to make it up. Tufia kwa, God forbid bad thing. Chineke ba'lu ekwensu mba! [God, scold the devil!]. I refused, said it was not necessary. The End.
I'll probably never forget about Spongebob. He came into my life at a very important time: I needed to trust my gut. My experience with Spongebob strengthened me and made me have more faith in myself, which consequently gave me the liver and thrust I needed to end the relationship I had after Spongebob, AND to consequently give Igwe a chance. Yup. My gut saved me.
P.S. My "talking" with was absolutely not sexual. He was clearly busy making a baby with someone else anyway.
P.P.S. I know you've been enjoying the baby posts, but I just wanted to take a break and gist you about something else.
P.P.P.S. The man in the picture is not Spongebob. The man in the picture is just a paid-for stock photo.