I haven't written about Yeere in a while, and with the hiatus of Verastic Life videos, you also have not seen her. Well, she's still with us, and she's still making us laugh (not on purpose). Today, I want to share with you a story about Yeere that I've been itching to share. It's about when she thought she was being shot.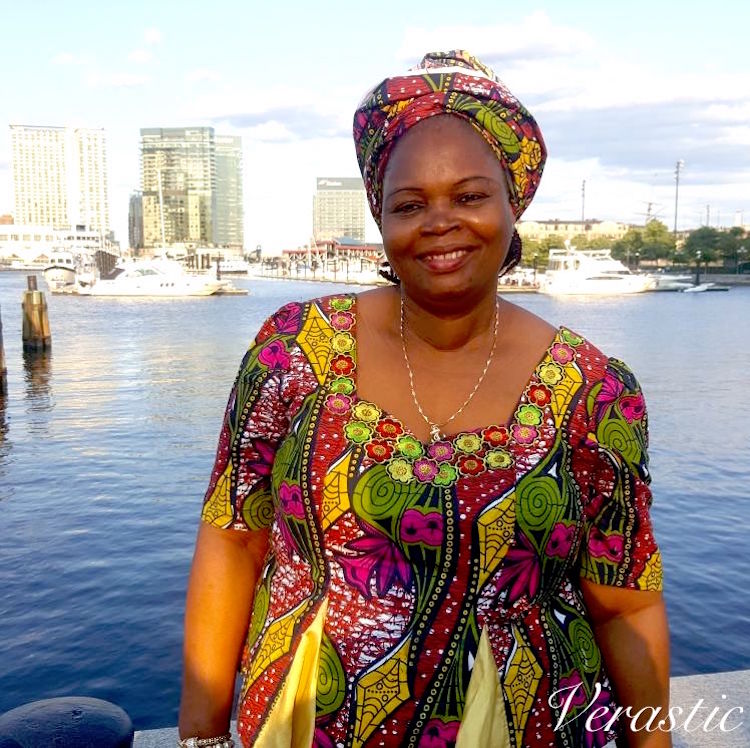 It was a cold, stormy night. Okay, fine, it wasn't cold or stormy, but it was night for sure. Ada Verastic was asleep on Yeere's bed. Igwe was in the living room, working on his computer, headphones on jamming to favorite Nigerian songs. The TV was on, but he muted it. I, on the other hand, had said good night and was in bed, but not yet asleep.
The date was July 3rd, so you can guess where this story is going. It was the eve of July 4th, so I (and all of America) was expectant of fireworks. Unfortunately, we told Yeere all about July 4th, but we forgot to tell her what happens on the eve of July 4th.
I was in bed trying to fall asleep when I heard Igwe's ruckus laughter. He was laughing as if he was being tickled uncontrollably. Curious, I got out of bed and went to the living room to find out what was going on.
Apparently, while the fireworks were going on outside, Yeere thought they were gun shots. Thanks to the crazy people who go on shooting rampages, Yeere seems to think that that is how it just happens everywhere in America. So when she heard the fireworks, she thought that was what was going on. And since she couldn't hear the TV anymore (because Igwe muted it, remember?), she thought that Igwe and I had heard the gun shots and run inside our bedroom to take cover.
Frightened, she sent Igwe a What's App message about what was going on. Since Igwe was working on his computer with his headphones on, he did not hear the chime of his phone that indicated the receipt of a new What's App message.
Afraid, she covered Ada Verastic with several blankets (in the hot summer) and then she lay on the floor, binding and casting the bullets and condemning them to death. She recited Psalm 27 several times because she knew that her enemies were coming for her life. These bullets were not natural. After praying and praying, the bullets subsided (thanks to all her binding and casting), and that was when she came out of her room with much trepidation, only to find Igwe on his computer. She tapped him and told him about the gun shots which she had prayed away, and that was when Igwe nearly fell off his chair from laughter.
I, too, joined in and almost fainted from laughter. Yeere did not find it completely funny that night, but it was funny the next day. I asked her, "But why would I run into my room and abandon my baby if really I thought there was a threat?" Also, "How would the blankets have shielded Ada Verastic from bullets? Abi blankets are now bullet proof?"
I mean, picture it. You've seen Yeere praying before, right? If not, watch the video below of when we were at her house in Nigeria. Prayers start at 10:34 minutes.