I don't remember why I remembered this particular story, but I know that after I remembered it, I knew I just had to come on here and share it. I really don't consider myself a perfectionist because I am yet to see anything I have done perfectly. Or maybe I am a perfectionist and that's why I don't see anything as being perfect. But anyway, when I was pregnant with Ada Verastic, I was one step away from receiving an official OCD diagnosis. I normally have issues with making decisions, no matter how small, but it was worse when I was pregnant.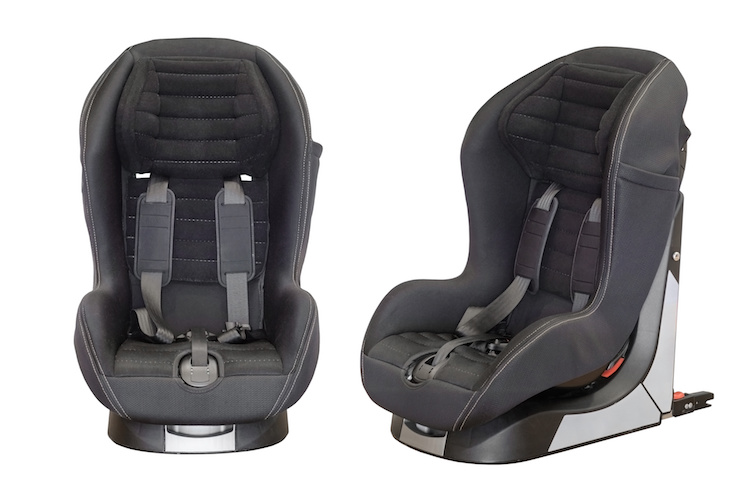 You know one thing I absolutely loathe? Too many options! When I am given too many options, I clam up and give up. So, naturally, when I was pregnant with Ada Verastic, it was the same thing. I took so long in deciding every single thing, like picking a car seat and stroller. In fact, I took so long deciding where to do our registry and what to put in it that Igwe almost chanced me and went to do the registry himself. Of course, this was also partly because Igwe himself was (still is) a dadzilla.
As rookie parents, we have done a lot of funny things, but today, I want to tell you about the time we went to a police station. I don't know where we read or heard or watched that car seats HAVE TO be installed by either fire fighters or cops, but on one Saturday afternoon, we actually drove both our cars to the fire station to have the firefighters install our car seat bases because you know, they had nothing better to do (like fight fires). We went in our individual cars, one driving after the other, because we had two car seat bases and wanted them both fixed. There was no one at the fire station (maybe they were out fighting fire?), so we went to the police station. Of course.
We parked and entered majestically. The cops were probably waiting for us to say that we came to do something significant like maybe we came to make a statement or report a crime. But no, we came to have them fix our car seats. They looked at each other and did their best to keep a straight face. Then they told us that they were actually not certified to fix car seats, and that we had to call their colleague who was not there at the moment. I took the man's number and called him a couple times. He never picked up or called me back. I can't imagine why.
We later narrated our story to Solachi (who has three children). She and her husband, Frank laughed at us so badly. We did not think it was that funny. After all, we were only trying to do the best for our unborn child. But now that Ada Verastic is here and we have had 16 months of parenting, we are now realizing just how silly we must have looked that day. And I'm imagining the face of the cop I left messages for about fixing our car seat bases. He probably called us a bunch of idiots. I can't even blame him.
In case you're wondering, Igwe fixed the bases, and they were so easy to fix. Not to worry, the next time we're expecting a baby, we won't be taking trips to the police station. Lesson learned.
Note to policemen/women and firefighters, we promise that the next time we're expecting a baby, we won't be taking trips to the police station. Lesson learned.