I don't ideally write posts like this one, but I was so mad and so sad that I had to channel my emotions into a new blog post. So for the past couple of days, I have been going back and forth on a campaign for Verastic. The total payout would have been $6,000. At the current exchange rate of N340 per dollar, that would have been over two million naira. I was this close to closing the deal. This close. In fact, I had already calculated all the things I would do with my brand new six thousand dollars. And to butter the offer, it was with a shoe company. Shoessss!!!
We emailed back and forth and eventually, I went to bed. When I woke up yesterday morning, I looked to see if there was an email, but there was none, so I waited. Finally, the email came in, and it was not what I wanted to read. The contract was no longer available. I had read the email on my phone, and after reading it, I held my phone so tight in my hands that if I had super powers, I would have crushed it, and I wanted to scream so badly, but couldn't because Ada Verastic was sleeping. So instead, I threw my phone on the ground really hard. But I was sure to throw it on carpet oh! I could not be angry and stupid at the same time. Then I called Igwe and cried. And when I got off the phone, I cried some more. I would have probably smashed my laptop, too, if it was not the only one I have.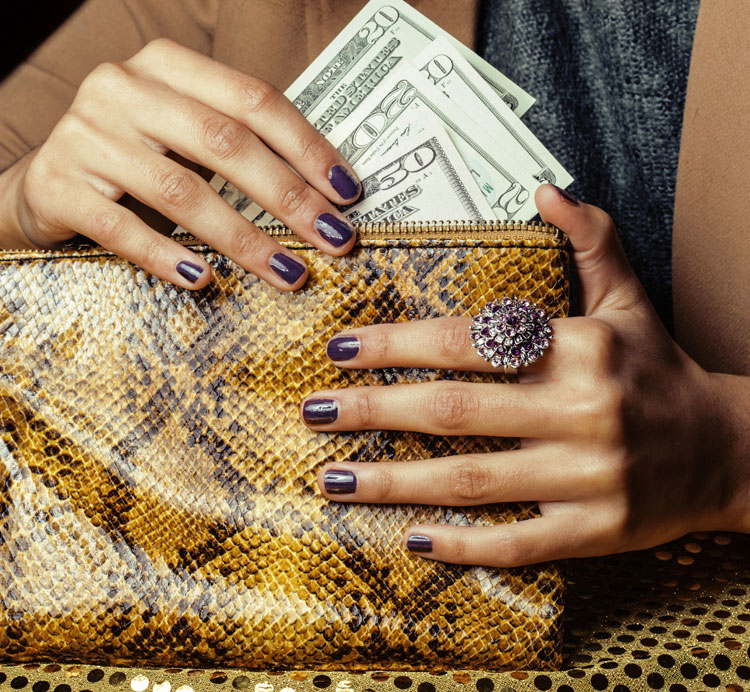 These are things I did not worry about with my 9 to 5 job. I did not worry if the company won or lost a contract because whatever the outcome, they would have still paid me my salary. Working for myself now, and especially working in a relatively new field, one has to get extra creative. There isn't a ton of information out there, but that doesn't mean that it cannot be done. If anything, perhaps, I can be one of the people who provide the information. No? This reminds me oohh, I promised to share blogging tips. Chei.
After sulking in pain and in the life I could have lived with my $6,000, I wiped my face and went right back to work. I sent out pitch emails to several companies and offered my services. I don't know if they will say yes or no, and I don't know if I will have to throw my phone on the floor again – on carpet, of course – but I do know that I have to keep going. I have to keep trying. Logically, I know that in life, you will sometimes get a yes and sometimes a no, but I have to admit that getting a no can be an ego-bruiser, a heart breaker, a confidence-killer.
Six thousand dollars is not a lot, I know. But it's something. It's six thousand dollars that I could have added to my account and done something with. It's six thousand dollars that would have made me so confident. Now it's six thousand dollars that I don't have. It was never mine, but I still feel like I've lost it. And I feel inclined to get it back. But how?
Ironically, it was just two days ago that I re-pitched a company I had previously pitched months ago. When I first pitched them months ago, they said NO, that my blog was not a fit for them. This time, they said yes, but my blog hasn't changed. When I got the no for the $6000 contract, I did not stop to think about the yes I got the other day because that's how our minds work, right? We always focus on the negative and forget to count our blessings.
I don't know if this post is a rant or an inspirational post, or maybe a bit of both. But I do hope that you find some encouragement to know that a no today does not mean it's over. There can still be a yes tomorrow. It does not matter if the no was to six hundred dollars, or six thousand dollars, or six hundred thousand dollars. But chei, six hundred thousand dollars sha! For all the business owners out there, I throway yansh for everyone of you. Whether you're a content creator, a mechanic, a designer, a carpenter — I salute you all. Being on your own is not the road of least resistance.
P.S. It just occurred to me that some of you might be reading this post and wondering what the heck else does Vera do apart from blogging? Well, I do a lot more, and if you've read my work with me page, you'd have an idea. I'm going to have to dedicate a whole post to it. I'll be back with that. And if Cam is reading, please leave me alone oh! Don't come and remind me of all the posts I promised that I haven't delivered yet. You don't know my life! You don't know what I have been through. Ha!