I wrote a post some days ago a long time ago about how my libido died during pregnancy, and I made a "little" comment about how I would tell you the resurrection story, and just because of that, Manny decided to insult me by asking if I was chasing Igwe around the house when it resurrected. Ha! I laughed so hard at that comment. I actually imagined myself chasing him around. But no, sorry to disappoint you, that did not happen in real life. And then, the rest of you will not allow me to drink and put my cup down because I did not come back to tell the story. Na wa oh. Somebody cannot promise and fail in peace around here.
What did happen was just something utterly ridiculous. After having a baby, you are told by the doctor(s) to abstain from sexual intercourse for 6 weeks. Igwe and I made it to 3 weeks. And no, my surgical wound was not completely healed at that time. Not only did we not wait 6 weeks, we were also careless in protecting ourselves, and I am completely shifting the blame to Igwe because that's what a good wife does. At some point though, we I feared that I was pregnant. Let me tell you all about it.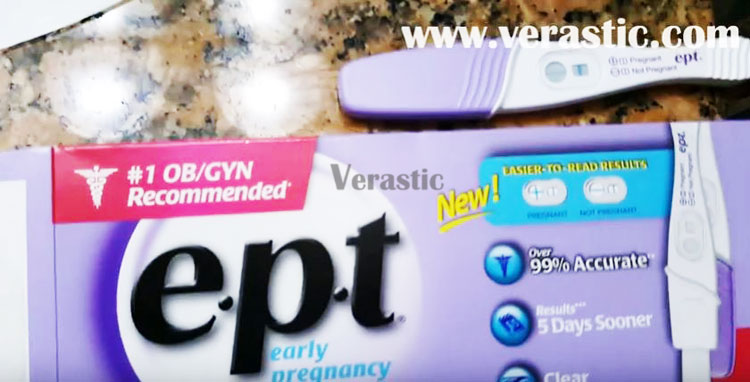 When Ada Verastic was born, people came to the hospital to visit, of course, and a lot of them brought us pretty balloons. We brought all those balloons home and put them in a corner of the living room where they stayed and did not move. Whenever someone who had children came to visit us at home, the kids would play with the balloons and sometimes take some home. That was how the balloons kept reducing until there were only two left.
One day, I was in the bedroom and Igwe came in there and said, "Nice try, I see what you did." I asked him what he was talking about and he said he saw the balloon I left in the bathroom. I told him I didn't leave any balloon in the bathroom and he insisted that I did. I went to the bathroom to see, and sure enough, one of the balloons from the living room was in the bathroom. It was the balloon that said, "Welcome Baby" that was floating in the bathroom. That was freaky, but I returned the balloon to the living room, only for it to return to the bathroom the next day.
Meanwhile, my period was missing. I did not know if my period was missing because I was pregnant or because it just had not yet returned to its regular appearance. After having a baby, you bleed for a while (weeks), but this blood is not your regular period.  For some women, their period takes months to come back, but mine was back after about a month because Ms. Flow just couldn't wait to see me again. What can I say? I'm a joy to be around.
Anyway, when I realized my period was late, I was worried because I did not want to be pregnant just yet. Igwe, on the other hand, could not be less bothered. First of all, he kept saying, "I didn't do anything," which suggested to me that he did not know what it truly meant to not do anything. Secondly, he said that even if I was pregnant, he would be happy for me. What nonsense!
So when this "Welcome Baby" balloon kept floating around the house, I started wondering if it was a message from God. No kidding, that was where my mind was. I kept asking, who put the balloon there? Igwe kept asking, why did God put the balloon there? He was excited, while I was losing my mind. When I could not take it anymore, I ran out of the house and drove as fast as I could to Giant to go get a pregnancy test. I remembered to not buy the kind I bought before because remember we misread that one. I was going to get the digital one this time. I was almost running through the store, and my body was sweating – not from the power-walk, but from the anxiety and worry of being pregnant again (just two months after I had a baby).
I was in such a hurry that I did not realize that I bought the wrong pregnancy stick. I don't know if this was the one I bought when I was pregnant with Ada Verastic, but I do know that this is NOT the one I was trying to buy. Unfortunately, I was already home, and I had already pee'd on it before I realized it was the wrong stick. I assumed that Giant would not take back the pee'd on stick, so I didn't bother returning it.
It was after I pee'd on the stick that this short video happened.
P.S. Silly as it sounds, we just had another pregnancy scare last month. I know what you're thinking: Igwe needs to control himself. I agree.