Igwe and I got married in December 2011, and before we got married, we discussed children and us not being ready to have them yet. We got married in December and I started using birth control in January 2012. If you want to know about what birth control I used and my experience with it, I would be more than happy to blog about it. Just let me know. I'm an open book – sometimes.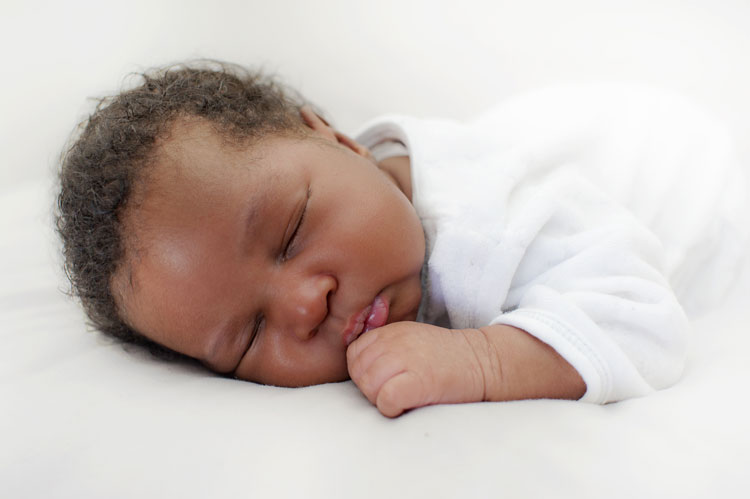 Anyway, our reason for not yet wanting children was not because we wanted to "see the world" but because we were young and did not feel the need to immediately expand our family. We wanted to get to know each other more. We were not broke when we got married – well, Igwe was not broke; the same cannot be said for me – but for us, the decision to not have children was emotional, mental, and financial. Children cost a lot of money. It's been almost a month since Ada Verastic was born and I'm still receiving small-small hospital bills (copays) from all my doctor appointments. They're so much that I don't even know anymore what I'm being charged for. Anyway, I digress.
When we decided in 2011 that we were not ready to have children, we never really decided when we would then be ready, but luckily for us, we were on the same page about when to grow our family. So why did we decide to grow our family? It's quite simple: we were both suffering from an immense case of baby fever. But Igwe's baby fever was so much more severe.
Although I had the baby fever too, mine was still being treated with dozes of reality fear. As much as I began to imagine myself being a mommy, I was also very, very afraid. I don't know if other women are also afraid of getting pregnant or if my fear was unrealistic, but yes, I was afraid. I was afraid because 9 months is a long time to be walking around with someone inside you. I was afraid because I did not know what pregnancy would do to me (example: some people get very ill). And I will not lie, I was even afraid to try. What if I don't get pregnant? What if my body cannot keep a baby? Above all though, I was most afraid of motherhood. What happens after I have the baby? The thought of being completely responsible for someone else was frightening to me. I felt like I was not even completely responsible for myself yet.
But Igwe was putting serious fire on my yansh. Every day, he reminded me about what he wanted for his 2015 birthday: a baby. Nothing else mattered, he said. Every time we saw a baby, he would get all googly-eyed, and as much as I was trying to fight it, I was getting sucked in, and before I knew it, I was drinking the Kool-Aid, too.
So, on December 9th 2014, I went to see my OB/GYN for my yearly pap smear, and that was when I told him that he should go ahead and take my IUD out. He asked me, "Now, why do you want to take out your IUD?" And I said, "I want to start trying for a baby." He said, "Okay, that's a good reason." I'm tempted to tell you all about my IUD, but this post will get too lengthy, and I try not to bombard you. If at least one person wants to know about it though, I will blog about it.
I was so undecided about taking out the IUD that I did not even tell Igwe that I was going to take it out.  Before my appointment, he was literally begging for me to take it out, but I never agreed. He threw shade at me every chance he got about wanting a baby and me not wanting one. It was not that I didn't want a baby, but that I was afraid of what that meant. After all, I was the one who would have to be pregnant and deliver the baby. It was when I came back from my doctor's appointment that I told Igwe that the IUD was out. He didn't even believe me at first; he thought I only said that to get him off my back. Err, he does not think so anymore.
Now that Ada Verastic is here, I am so grateful that God gave me the strength and wisdom and bravery to make the decision I needed to make, so He could do what He needed to do. Like I mentioned in a previous post, all I did was have sex and God did the rest. No amount of fear or caution or research on my side was responsible for my daughter being conceived or being born. I am only human.
And you know, this is kind of the story of my life so far. Sometimes, I want to do something so badly, but I get crippled by fear (or by my obsession with getting it right). I was afraid of the unknown and also committed to having the baby at the right time. I did not want to be one of those people who just go and have a baby without thinking about how to take care of said baby. I wanted – still want – to give my child the best. I know that God gives life, but I felt (still feel) that I, too, am responsible for making prudent decisions, especially when it concerns a life.
I don't necessarily want to stop doing what I can to plan, but I do need God's strength to learn how to stop letting my fears and/or obsession with perfection to deter me from at least making a step. There is a Chinese proverb that says that "He who deliberates fully before taking a step will spend his entire life on one leg." I have been standing on one leg for a very long time. Don't be like me. I'm not saying you should make careless decisions and just hope for the best. No, I'm saying you should make calculated decisions, but don't calculate for too long. There is only so much you can calculate anyway. You can never know everything before you do in, and once you go in, you can make amends as you see fit. I know all this, so why do I keep standing on one leg?
My decision to have Ada Verastic is my biggest "not standing on one leg" move. Go and make your move and do that thing you have always to do or be that person you have been imagining when you put your head on the pillow at night and close your eyes.
P.S. The baby in this post is not Ada Verastic. It's just a paid for stock photo.
P.P.S. I did not share with ANY of my friends that Igwe and I were having baby fever because I did not want any of them to start bugging me about it – ESPECIALLY SOLACHI WHO HAS 3 CHILDREN AND THINKS SHE SHOULD BE BUGGING THE REST OF US TO HAVE CHILDREN TOO.