I'm an Igbo girl who was born in Russia and lived in Jos, Plateau State, Nigeria. My [Igbo] parents probably weren't intentionally trying to give me some diversity. I don't know why my parents chose to live in Jos when we relocated from Nigeria, but if I had to guess, I'd say it had something to do with my dad's older brother, Uncle Uzo being in Jos. Perhaps, they wanted to live in a city where they already had family. This is simply my assumption; I haven't bothered to ask, or maybe they've told me and I have forgotten.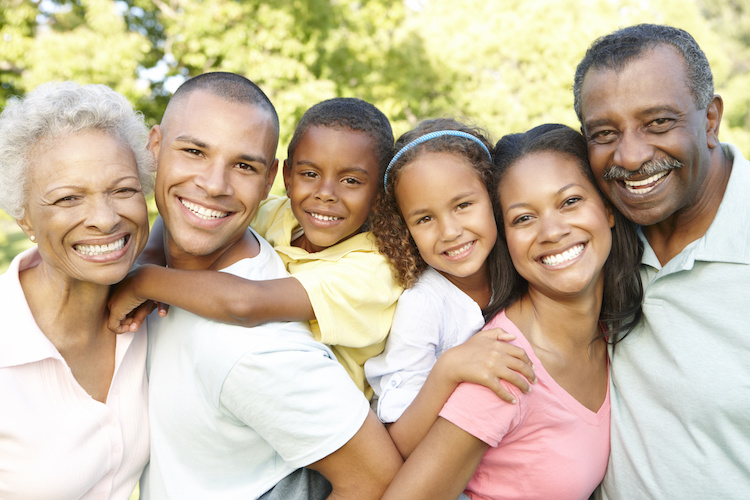 The point is that I was fortunate to be exposed to people that were not exactly like me. While you may be exposed to people who aren't like you in any given city/state/country, there are certain places that are more likely than others. My parents did another good thing by never expecting me to have certain kind of friends. My friends came from different parts of Nigeria, and I never really noticed until I got older and became more aware of our differences. And here in America, my first set of friends in high school were from Puerto Rico, Nigeria [Igbo], Nigeria [Yoruba], Ghana, and Cameroon – in that order.
I say all this to make a point: we – Non-American Blacks – come here and some of us never get the Black perspective. In our defense, we may never, ever get the complete Black perspective because our reality is different. We did not grow up with grand and great-grand-parents who were slaves. We did not grow up with racial tensions (we had and still have tribal tensions, unless you're South African or one of those places where racial tensions also existed). We did not have to watch people who look like us die for looking like us. We did not have to hear stories of our grandmothers being raped by their white owners.
Here's the thing: We had (still have) our own problems, so I'm not at all trying to imply that Black Americans have all the problems while we are sitting pretty under the shade and reading a book. But this post is written for the purpose of being Black in America and needing to walk a little in the shoes of the people who paved the way for us to be here. The reason why I'm recommending that you get to know a Black American is because when you know someone's story and when you gain insight on their perspective and why they feel the way they do, it makes it harder to hate/dislike/misunderstand them.
If the entire world could get to know the other people, the people they fear or hate or dislike or misunderstand, there would be world peace. Guaranteed. Getting to know the other person applies even in the smallest ways – like getting to know that cousin from your other side of the family whom you've heard nothing but scary stories about. Maybe if you spoke to him/her, you'd gain a new perspective, and maybe even some love and appreciation. Or at the very least, some respect.
As I mentioned before, however, this post is for the purpose of Non-American Blacks living in America – African or not. Don't be so quick to decide that Black Americans are lazy, or criminals, or disrespectful to authority. Ask instead why they feel the way they do. One size does not fit all, I know, but get to know someone, and I promise, you will be blown away by how much you did not know.