If you're visiting Verastic for the first time and you're confused about who Yeere is, she's my mother-in-law who migrated to the United States and started living with us in October 2016. And that is why some of the things she says and does are HILARIOUS! You can see more posts (and videos) of her here.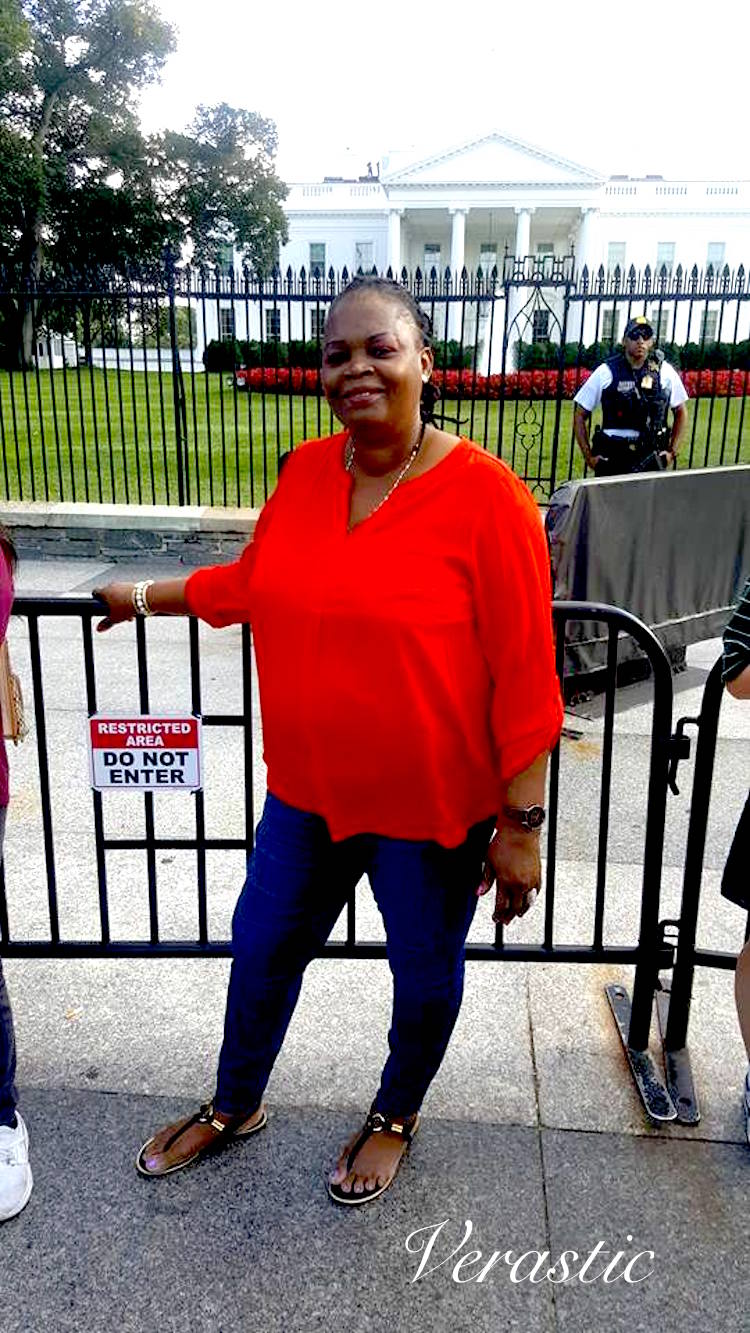 Back to the Facebook matter, Igwe helped Yeere open up a Facebook account a little while ago, and Yeere has literally been blushing at her account. Every time she finds an old relative or friend or neighbor or whatever, we are subjected to a history lesson on how she met this person, when she met this person, and whatever other memory she can conjure up about this person. Exhausting? Understatement. But what kind of writer would I be if I wasn't saving funny moments to come here and share with you? With that in mind, please read and laugh with me.
10 hilarious things that have happened since Yeere joined Facebook.
1. She Has Lost Sleep: No, seriously, she has. The first few days, the woman was barely sleeping. We could hear her giggling at her phone at odd times of the night and sometimes even speaking to herself.
2. She Has Taken Pain Killers For Facebook: Thanks to not sleeping enough and sitting in one position to scroll through Facebook, she has developed neck pain. She has complained of her head hurting, her neck hurting, and her eyes hurting. So she has taken painkillers for the hurt.
3. She Has Become A Little Narcissistic: Social media has a way of creating monsters. I cannot count how many times she has told me how famous she is on Facebook. And every time she gets a like or a comment, she blushes even wider, tells me that she's now in America. She has even set goals of how many friends she wants to have by a particular time.
4. Has Attempted To Respond To Every Status On Her Wall: It appears that Igwe did not give Yeere an intense Facebook training because when she first joined, she attempted to respond to EVERY status in her feed. I had to beg her to please not do that. And she asked with confusion, "So what they're saying does not concern me?" For lack of a better way to explain it, I answered a resounding yes.
5. She Has Been Contacted By All Kinds Of Relatives: The relatives she knows and remembers and the other ones have all reached out. At first, it was fun, but keep reading.
6. She Has Been Sent Account Numbers That She Did Not Solicit For: You know, for some people in Nigeria, living in America means having money that you don't need and are just dying to give away. So, although she did not ask for it, some people have sent her Facebook messages with their account number and directed her to go ahead and put some money in there.
7. She Has Been Called Too Many Times On Facebook: This is another one that was fun at first until some people decided to call her every day — several times — back to back. And all they wanted to say was, how was your morning, ma?
8. She Has Received Requests For Her Son [Igwe]: In addition to the account numbers, she has also received requests that she has been told to forward to her American son, the one who brought her to America and is desperately looking for someone to send laptops and cell phones to.
9. She Has Been Told 'I Love You' Too Many Times: Cute at first because who doesn't want to be loved. Then annoying because who the fuck are all these people?
10. She Has Been A Sweet Baby: This one is too funny. For this she was insulted, asked him if he was a fool, and could he not see that she was not his mate? I was too tired to explain to her how jobless some Facebook people are. Plus, I was entertained by her rage.
11. [BONUS] She Has Discovered The Unfriend Button: Severely disturbed by everything that happened on Facebook so far, she asked Igwe if there was a way to not connect with certain people. He showed her the way, and she's been generously tapping on that button.
She still loves Facebook, but she has had to relearn many lessons — that too much of anything is not good, and that all that glitters isn't gold.
Now, my daddy told me yesterday that he will be entering Facebook soon. I responded with a heartfelt, "Oh, God." He laughed, said I was funny. Something tells me that I'll be back to tell you what has happened since my daddy "entered" Facebook. Also, I have managed to discourage my mommy from entering Facebook for years, but if my daddy who is less techy than my mommy enters Facebook, then she, too – not wanting to be outdone – will follow suit. Then maybe I'll finally leave Facebook. There's only so much a girl can take.